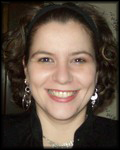 Heather Thompson

Saginaw, Michigan
Relationship Coach, Family Coach, Leadership Coach
I use my years of experience from my private practice to help people achieve their goals. I work with families, individuals and kids/teens. Come lets make your goals a reality.
Details

Saginaw, Michigan 48601
Hourly Rate: $90 US Dollars
About Me
I am a very talented and experienced Psychologist, Counselor and Coach. I am very versed and educated in many genre including Bipolar Type Two, Sexual Addiction, Marriage Counseling and Relationship Guidance. Heather bases her practice on Christian principles, but does not advocate or force her personal preferences on her clients.
I am open minded, caring and tactful therapist who challenges my clients, even when the choices are difficult, because I work towards making continual progress to change behaviors and improve her clients lives.
I am an excellent listener, non-judgmental and easy to converse with during sessions. I will challenge clients to communicate their thoughts, feelings, desires and preferences, while at the same time suggesting solutions that fit the desired result. It is not easy to hear and face one's problems, but I work diligently to make my clients better people.
Reviews
10 reviews (5.0)
I so appreciated how quickly I was seen. She is by far one of the best I've ever seen in her field. It was obvious that she's been exceeding her clients' expectations for many years. She is the most attentive, caring psychologist I've ever been to. She is one of the most reliable psychologists I've ever been to. She's never cancel my appointments and always make sure she is available when she says she will be. I feel very comfortable in her office and know she provides a quality service.

Addy
Not only did I find a parking spot right away, but I knew my car was safe because the spots were designated and close to the entrance. They are an absolute expert in the field. I would never feel unsafe or apprehensive in their care. I've never received better advice from anyone else. It was sound, helpful, and completely unbiased. Getting an appointment with them at a convenient time couldn't be easier. I've never had a problem getting an appointment at a time that works for me. They've always been on time for my appointments. They've never kept me waiting. I have received great advice in her care. I have renewed hope that my marriage is on the right track. It may have taken a bit for me to open up, but I now look forward to my sessions. I was nervous when my wife went with me to appointment. I figured great, I am going to get beat up by two women. There may have been a moment that I felt I was up against the ropes. I found Heather also quite often defended me. When I decided to find a therapist, I randomly searched on the Web. That's not always a good way to get results. I couldn't be happier with my choice!!!

Jim
I've never seen anyone who is more respected by their staff. The entire staff only had great things to say about working there, and it made me want to return all the more. When I go in for my appointment, they always are able to pick up right where we left off at my last appointment. It's nice not to have to constantly remind them and it makes me feel like they really listen to me while I'm there. I didn't wait long at all. My appointment started on time, and the wait was much shorter than other offices I have been to. Every time I come here they always remember me by name and greet me as soon as I walk in the door, even if it's been months since my last appointment. They are so thoughtful and amazingly sweet, I just love this place. They are the most attentive, caring psychologist I've ever been to.

Matt
They were by far one of the best I've ever seen in their field. It was obvious that they've been exceeding their clients' expectations for many years. They do such a great job of never overbooking appointments, even though they are extremely popular. I know for a fact that they have lots of business, but I've never had to wait a long time in a crowded waiting room like other places I've been too. They made the extra effort to make sure every question and concern I had was addressed. I always have the best experience every time I have an appointment here. Although I have not had much to complain about, I have noticed that they strongly adhere to the customer is always right policy and if anything goes wrong make every effort to correct the situation. I was completely at ease during my appointment here. They went to great lengths to make sure I was completely relaxed and comfortable the entire time.

Joe
They are completely committed to helping me as long as it takes to find the best solution. I never have to worry that they'll back out or give up if a solution isn't reached immediately, which has been a problem for me at other places. I really admire them for being more than willing to ask for help from other professionals in the field when they don't have an answer to my question. They aren't even slightly arrogant, and I'm confident they always have my best interest at heart. It was very easy to get an appointment. They have a very flexible schedule and get me in quickly every time. They go out of their way to make everyone feel equally respected and cared for. I've seen client favoritism at some of the other places I've been, and I really appreciate the extra effort they make to avoid that here. I've never had to worry about them being understaffed or not being able to help me right when I need it. They have a huge staff that's very knowledgeable and qualified.

H
They went out of their way to make me feel special and respected, and were very sympathetic to my situation. I've never seen more kindness and empathy anywhere else. Every time I come here they always remember me by name and greet me as soon as I walk in the door, even if it's been months since my last appointment. They are so thoughtful and amazingly sweet, I just love this place. They were by far one of the best I've ever seen in their field. It was obvious that they've been exceeding their clients' expectations for many years. Whenever I have an emergency, I know that I can always count on them to be available. I felt much more comfortable in their office when I noticed how clean it was. I can get sick kind of easily sometimes, so it was nice to see that they took the time to regularly clean and sterilize their office.

Bright Future
The entire time I was there, their entire attention was focused on me. I felt very cared for. I've already started to recommend them to everyone I know. They made a huge impact in my life. They had the best prices I've ever seen. I couldn't believe how little I ended up having to pay. They are the most attentive, caring psychologist I've ever been to. One thing I appreciated about their office, was how easy it was to find parking. I was able to find a spot right away.

Was In Distress
They make sure to treat all their clients equally and without favoritism. I've always hated it when I've seen favoritism going on at other places I've visited. It's nice that it doesn't happen here. I was so impressed with the progress I was able to make after visiting them. All my questions were answered, and I feel a lot more confident and hopeful about the future. I've already started to recommend them to everyone I know. They made a huge impact in my life. I spent less than five minutes in their waiting room, it was great. I had barely sat down in my chair when they called me back. I don't think I have ever been put on hold here for a long time and am so impressed with how quickly all of my questions are answered. There's nothing worse than having to wait on hold for a half an hour just to get someone to talk to you.

BJ
Heather has been counseling me and my wife and has done a great job of helping us to meet in the middle on issues of concern. Her recommendations and council has helped our relationship so we can agree to disagree without the issue at hand turning into a mean spirited conversation. I would highly recommend Heather Thompson for any couple that needs relationship advice and counseling and wants to keep a Christian perspective on the matter.

CK
I was completely at ease during my appointment here. They went to great lengths to make sure I was completely relaxed and comfortable the entire time. They keep the restrooms well-stocked here, and not just with the basics. There is mouthwash, lotion and other amenities. You can tell they want their clients to be as comfortable as possible. It was nice to see them treat their staff with so much respect. It was obvious that they had a good relationship with all of their staff members. Not only did I find a parking spot right away, but I knew my car was safe because the spots were designated and close to the entrance. I will definitely be returning, and I can't wait for my next appointment. I know that seeing them will make a huge difference in my recovery.

Susan
The Smart Way To Find A Coach

1 Describe Your Goals

2 Get Matched

3 Free Consultations
Find My Ideal Coach Now