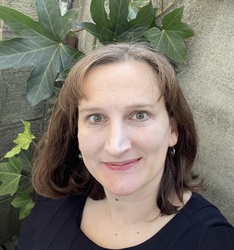 Heidi Emoto

Tokyo, Tokyo Prefecture
Executive Coach, Life Coach, Christian Coach
BA, AIM Higher Certified Professional Coach, NAMC Infant/Toddler Diploma, Signing Time Academy Master Instructor, Director of Christian Education
I work with expats and executives in multinational companies to develop a global mindset and identifying essential strategies to successfully live and work in diverse settings.
About Me
Do you feel like you are stepping into the unknown? Have you been unsure whether a miscommunication was due to a language issue, cultural difference, or something else?
Ever feel overwhelmed by the simplest, most basic difference?
You can confidently live and work successfully overseas, or lead a multinational team at home. The cultural and language differences don't have to be stumbling blocks. It is within you to thrive, not just survive.
Set yourself up for success by joining the Global Groove program. Develop strategies to successfully navigate the unique challenges of cross cultural living and communication. Become more resilient as you discover who you are in a global context, and identify what will help you stay grounded.
My clients develop an awareness and understanding of both themselves and the culture in which they live/work. They discover what truly matters to them, and how to blend those values into their daily lives. The perspective gained by developing a global mindset translates into international job opportunities, successful management of global teams and enjoying life in a new (or old!) country.
Originally from the Midwest of the US, I have lived in Japan for over 20 years. When I arrived as a college intern I knew none of the language and little of the culture. Many mistakes were made and lessons learned the hard way. I was blessed to meet other expats with more years here and generous listening ears. They unknowingly coached me through many challenges and helped me to discover how I can still be myself, and be successful, in a place that is so different from where I grew up.
I have been working as a global mindset and communication trainer for executives from multinational companies since 2017. I have also been leading parenting classes and seminars for both local and international parents since 2008. As a "foreign wife" I am in a unique position to experience life both as an expat and a local.
Reviews
3 reviews (5.0)
Lovely working with Heidi. Good questions that lead to internal search for solutions. Thanks Heidi.

V.
I consulted Heidi about a very difficult conversation I needed to have with a business partner about roles and responsibilities. Heidi helped me see the situation from my partners side of the situation, clarify my goals in the conversation, and deal with various what if situations. I went into the conversation with confidence and the right mindset and ended up with a very positive result. Heidi is an excellent listener and offers great insight, which allows her to guide people to success.

Paul Malone
Heidi Emoto has coached me in the areas of personal and professional organization, as well as helping me with some reflective practice as an educator. At first, our time focused on the physical space of my apartment and then with my office at school. Her pointed questions and intentional focus on what I wanted for my outcomes helped to provide insight and perspective that lead toward an agreed upon strategy for achieving my goals. Being that I am an expat in Asia, Heidi validates my experience with an understanding that is uniquely appropriate. I highly recommend Heidi Emoto as a life coach who encourages, advises, and challenges with suggestions that are appropriate for this context. James, University Professor of EFL, South Korea

James Rush