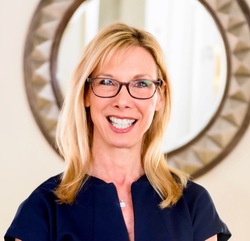 Heidi Siegal Kogon

Natick, Massachusetts
Career Coach, Leadership Coach, Executive Coach
I coach emotionally intelligent, highly sensitive, self-aware clients go from surviving to thriving in their career and their life.
Details

Natick, Massachusetts 01760
617-680-6360
Send Message
Visit Website
Hourly Rate: $175 to $300 US Dollars
Gender: Female
About Me
I am a leadership and career coach that helps professionals take their career to the next level. For some that may mean moving up for others it means moving on to a role that is more aligned with their values, skills and passions.
My clients are emotionally intelligent, highly sensitive, critical thinkers who want to feel confident and fulfilled, and have more time and energy to do all the things they love to do!
Do any of these questions resonate with you?
• Do you feel like your full potential is untapped or underutilized?
• Have you been overlooked or turned down for a promotion within your company?
• Is your inner voice holding you back from achieving greatness?
• Do you feel stuck and not sure where to go next with your career?
• Are you feeling unfulfilled, tired or burnt out?
• Do you have self-doubts about your qualifications and unique skills?
I will partner with you to enhance your belief in yourself, your leadership skills and your authentic leadership voice so you can find more satisfaction and success in your current role or in one that is more aligned with your unique gifts.
I've combined my 26 years of experience in corporate America leading teams and coaching high performers, an MBA from Boston University and coach training from the Institute of Professional Excellence in Coaching (iPEC) into a coaching program designed to help you get out of your own way so you can make your goals a reality.
I work virtually with clients, from around the world from my office outside of Boston, MA.
I'm an Energy Leadership Index Master Practitioner and leverage other tools and assessments to help create more awareness for you.

I know what it's like to want to live a more meaningful life, and what it takes to attain it. I did it. Now, let's chat about how I can help you create yours.
The first step in working together is to book a free 30 minute "Discovery Call" (link is on my website).
Reviews
7 reviews (5.0)
Heidi coached me as part of a leadership program at my company. I was feeling tentative about my proposed project, but the questions she posed helped me expand my thinking which enabled me to create an impactful and focused vision. She also partnered with me to stay motivated through a challenging year, so I could deliver a successful presentation to our senior management. My project was positively received for its passion and purpose, much of which I attribute to Heidi's guidance.

Angela / Program Management/ Director
Heidi's super-power is listening. Through her listening and thoughtful questions, she guided me through many conversations – that ultimately led to new opportunities to lead projects, roles and insights that I would not have gotten without her.

Teresa / Community Relations /Vice President
Heidi is wonderful to work with! I came to her with a few career goals but walked away with so much more and learned a lot about myself in the process. Heidi is thoughtful, responsive, knowledgeable and easy to talk to. I enjoyed and looked forward to our sessions together. I would highly recommend her!

Allison Tepper
I reached out to Heidi for help navigating a professional change, and am so thankful that I did. I felt like I had a partner and advocate on the journey with me. She's an excellent sounding board, asks thoughtful questions, and raises points that I hadn't thought about. I found the exercises we went through together particularly valuable (and I have done many reflective exercises throughout my life). She is also very responsive, and flexible in terms of making the coaching process work best for me. I highly recommend her as a coach.

Kristen Johnson
I worked with Heidi from October 2021 through March 2022. I was looking for a coach to help me work through upcoming changes and new opportunities in my life as I transition from being an active parent to one whose young adults will soon both be off at college. This change was causing some feelings of loss. But I also knew the changes would bring new opportunities as well and I thought a coach would help me to really explore and hone in on what I might want to do in my "next act". Heidi proved to be a great partner for this journey as she is highly empathetic, encouraging, insightful and overall just a great coach to work with. Through working with her I have clearly identified my core values that are now guiding me as I evaluate new opportunities in my personal and professional life. We also worked on managing some challenging aspects of my current professional situation. She shared assessments, tools and her own insights that have been extremely helpful in shifting my mindset from "escape now" to "how can I learn and grow" while I am in this current situation. This new mindset and skills will also certainly serve me well in whatever I decide to do next. In short, I highly recommend working with Heidi if you are looking to get a better handle on current challenges or explore new opportunities!

Karen Greene
I had a great experience with Heidi as my coach. Her calm demeanor, curiosity and fantastic listening skills really helped me to find my own solutions to challenges and move forward. I highly recommend working with her!

Ellen Gillis
With her industry leadership and ability to ask quality questions, Heidi gets the heart of the matter and helps the coaching process go further much faster. Anyone working with Heidi as their coach will be supported by a sensitive guide who understands where the internal blocks are and find the path to move past them. Every conversation with Heidi leaves me feeling seen, heard, and understood. I highly recommend her!

Amy Perez