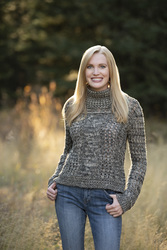 Heidi Vance

Big Sky, Montana
Career Coach, Life Coach, Health and Fitness Coach
BA
If you are navigating career, health, or life challenges and are seeking support in finding the best path forward, I'm your coach! Together we will identify achievable steps to get you moving.
About Me
Hello!
I'm Heidi, a former Silicon Valley marketing and business development professional turned professional coach.
My coach approach: Take Charge, Make Change, Live Fully. I am an action-oriented coach with a desire for my clients to live their most fulfilled lives. Coaching is all about you as a whole person -- your values, strengths, goals, vision, and purpose. My clients are often looking to make progress in certain areas of their life, and through our work together, we explore opportunities for self-discovery, new perspectives, and specific actions to make meaningful progress forward. Together, we will evaluate what you are seeking and design a plan that will get you moving!

My Story: After over a decade of living and working in Silicon Valley, I found myself seeking a life that was more aligned with who I truly was. Through the power of coaching, I was able to articulate what was of value to me, and I saw clearly what was needed in order to live a fulfilled life.
With that knowledge, I chose to take charge! I quit my job, moved to the beautiful mountains of Montana, finished my Co-Active Coaching training, and began the process of becoming a Certified Professional Co-Active Coach. And here I am today, living fully!
I have completed the Co-Active Coach Training curriculum as well as the rigorous Certification program at the Co-Active Training Institute (widely recognized as the gold standard in coach training). In addition to CTI, I am currently in a year-long Certification program at the Functional Medicine Coaching Academy with a focus on Functional Medicine, positive psychology, and nutrition.
I have personally felt the power of coaching in my life, and I am so grateful that I get to share it with others. I love where I live, I love what I do, and I can't wait to meet you!
Reviews
Heidi has been instrumental in helping me think through my business issues as well as limiting beliefs. She does real coaching allowing me to find my answers from within and this has been refreshing and empowering at the same time. I highly recommend her as a coach in any areas you need support in. Her coaching skills is exactly what you need to thrive.

Nausheen