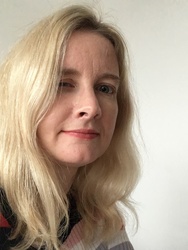 Helen Snape

Guildford, England
Relationship Coach, Life Coach, Spirituality Coach
BS Psychology; Diploma in Transformational Coaching
Do you want more self-confidence, be able to say 'No' and have healthy relationships? I help over-givers build boundaries, confidence and the best relationships of their lives.
About Me
Are you struggling to say 'No?' You wish you could be more assertive and have better relationships at work and at home. But it is as if your brain has been hardwired for you to always say 'Yes' to other people and you are exhausted!
I'm Helen, and I'm confident of what the problem is; you think if you can find more confidence and new strategies to be assertive, you can hold your own in conversations, and if you change your personality you won't say 'Yes' all the time?
But here's the truth - you don't need to search for new tools and tactics to gain confidence and assertiveness, and you don't need a personality change!
Turn the caring attention that you give to everyone else, inwards, towards yourself, and as you develop a loving relationship with yourself and develop new patterns of thinking, you will naturally stand up for yourself, develop healthy boundaries and say 'No' when you choose! You'll trust yourself and your beautiful unique soul will glow with energy, energy you haven't spent unnecessarily on others.
Like all my clients, you are a sensitive, caring soul who just wants a better balance in life. As you develop an amazing relationship with yourself, issues with confidence and saying 'No' become a thing of the past. You will know what a powerful, beautiful soul you are and will be able to choose when to give from a place of abundance rather than from an empty cup!
Our coaching relationship opens up fresh ways of thinking, re-connecting with feelings and identifying what is important for you. Change is hard and it takes time, but I am here to support you each step of the way.
Please get in touch by phone or email, to arrange our first free conversation.
I coach over the phone, online and in a beautiful, private space in Guildford, Surrey.
Qualifications:
Accredited Diploma in Transformational Coaching
BSc Psychology, University of Warwick
Accredited Certificate in Mindfulness Coaching
Accredited Certificate in Coaching with Trauma
Reviews
5 reviews (5.0)
I was feeling overwhlemed with responsibilities, had lost joy and felt my life was out of my control. Through Helen's coaching I learnt to look after myself, started delegating and have discovered my inner peace to successully navigate a stressful transition time of both moving house with the family and starting a new job. Thank you Helen.

Sheila, CEO, Surrey
When I started with Helen I was questionning my marriage which lacked intimacy and our interests were diverging rapidly. I didn't want to make a decision I might regret. Helen helped me identify my life goals and re-discover what brings joy into my life. I learnt to live in the present and I now know that by putting myself first I will have a happy and fulfilling life with or without a relationship.

Dee, Teacher, London
Being coached by Helen had great impact in a very challenging period of my life. Helen's patience, kindness, professionalism and presence during our sessions gave me space and time to think loudly and find solutions that made my every day life easier and more relaxed. Helen is an amazing coach with very positive attitude and enthusiasm for her coachee. I highly recommend her and I am definitely eager to be coached by Helen again in the future!

Maria, Coach, Paris, France
When I approached Helen I wasn't sure what she could do for me. I had no idea what a life coach was or did, let alone what it would involve. Being at a crossroads in my career, feeling mentally and emotionally exhausted. I could either keep pushing this boulder up a very steep mountain or I could get some help. Helen was amazing! She give me a safe place, where I could talk honestly without having to worry about hurting people's feelings. By verbalising my inner thoughts and feelings, not only was I able to understand things that had happened in the past. I was also able to let the past go, and move forward with a more honest outlook. Thank you Helen I miss you already! xx

Joy, Property Manager, Surrey, UK
I came to Helen for coaching at a time I was feeling stressed and very stuck in my life. I knew I wanted to make shifts but didn't want to rely on friends and family to help with decisions I was trying to make. Helen really provided the keen listening and questioning that helped me see perspective and start agreeing on steps to moving forward. I have had 5 sessions so far and since then I have moved house, got a new part-time job and feel more positive about my future. Coaching really is a valuable resource that I will need throughout my life when I need to gain clarity and set goals. Loved the fact I could do it over Skype. Really appreciate your help, Helen. Thank you.

Vennetta, Wellbeing practitioner, London, UK