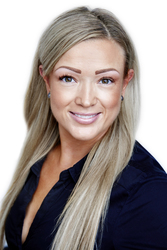 Helle Hansen

Tampa, Florida
Career Coach, Life Coach, Executive Coach
MBA
Are you an ambitious individual but feeling stuck in your current life/ career? I help my clients identify concrete goals and action steps while creating opportunities to live a more fulfilling life.
About Me
Do you often find yourself with a constant pressure on your shoulders that's holding you back from visualizing your ideas or executing your goals? Perhaps you lack clarity in your true purpose, procrastinate when things are tough, or are burned out because you are facing a major transition in your personal life and/or professional career?
It doesn't have to be that way. You can be successful and reach your goals at the same time without feeling stuck and unfulfilled. The reason why you are not reaching your goals is because you don't have the accountability you need to power through and gain back your inner motivation.
This is where my coaching program comes in. I will support and help you find different perspectives to challenges using Core Energy Coaching™. Together we will identify concrete goals and action steps so that you can create opportunities to get you where you want to be.
The feedback I get from my clients is that coaching is a life changing journey and a very rewarding experience. After the coaching program my clients have developed sustainable results, lasting change, and support to thrive.
Helle Hansen is a Certified Professional Coach (CPC) from the Institute for Professional Excellence in Coaching (iPEC) recognized by the International Coaching Federation (ICF), the coaching industry's governing body, and an Energy Leadership™ Index Master Practitioner (ELI-MP).

Helle holds an MBA from the University of Tampa, a Master degree in Social Science and a Bachelor degree in Business and Information Management from Copenhagen Business School.

Helle has spent more than 15 years in the corporate world working for global high-growth companies. Her previous experiences in diverse industries have taught her to communicate and collaborate with people from all over the world enabling her to use a holistic approach in her coaching style.
Reviews
4 reviews (5.0)
I worked with Helle for several months as part of a coaching exchange and it was a wonderful experience. She is great at holding space and guiding exploration with powerful questions. I acquired some very valuable insights in our sessions. Highly recommend Helle as a skilled coach.

Jenn G.
I can't say enough about Helle! For starters, she is always intentional about making sure I am the one driving the agenda. In that way, I always felt like my goals were paramount for her and she helped me to achieve them. My goals were her goals. She is an excellent listener, asks powerful questions, and is fully present during every session. Helle is an impactful coach who has really made a difference for me both professionally and personally and I highly recommend her to anyone looking to grow and thrive!

Chuck Sheron
I consider myself lucky to have Helle as a coach. Helle is a kind, compassionate, understanding and supportive coach. Through thoughtful conversation and thought provoking questions, Helle helped me uncover how my self-doubt has been holding me back. I appreciate the safe space Helle created for me to explore my thoughts and feeling and how Helle helped me find new ways to think, feel and act so I felt empowered to make positive changes.

Heather
I really appreciate my work with Helle. Her approach to coaching and the way that she has coached me opened up a lot of great new awareness and insights about life. I suddenly started to turn my problems into opportunities. Helle helped me get unstuck and create achievable actions steps, I then could apply in my current job and personal life. I am now more equipped to go after my goals and feel more motivated than ever. Thank you for all you have done!

George Smith