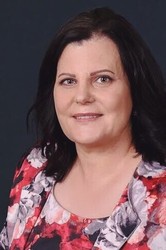 Hettie Stroebel

Philadelphia, Pennsylvania
Business Coach, Career Coach, Money and Finance Coach
B. Pharm
Hettie is known as a real-time, high impact consultant and coach who creates both dramatic business results and profound individual growth. She trained & is certified at Mayo Clinic, USA.
Details

Philadelphia, Pennsylvania 19103
2672186874
Send Message
Visit Website
Hourly Rate: $100 to $200 US Dollars
Gender: Female
About Me
CHANGE ENABLER FOR BUSINESS OWNERS AND INDIVIDUALS
Hettie Stroebel is known as a real-time, high impact consultant and coach who creates both dramatic business results and profound individual growth.
Her clients, who engage her as a trusted advisor and partner, consistently achieve tangible, successful results in their mission to "get from here to there."
Hettie works with a diverse range of clients, from small businesses to individuals.
With over 25 years of experience as strategic marketing and business professional at a Fortune 100 Pharmaceutical Company, Hettie has a track record of helping companies increase profitability by strategically launching and managing their products, markets and customers.
In addition to her successful career in Corporate, she also completed a Mayo Clinic (Rochester, MN) Coaching Program. The coaching methodology and tools used are based on scientific evidence proven to result in sustained behavior changes. Specifically, motivational interviewing, appreciative enquiry, character strengths, and values the foundation human decision‐making, are utilized to create a vision, goals and signficant behavior changes.
She is also certified by The National Wellness Institute and Foundation of Financial Wellness, to faciliate financial wellness coaching.
Through The National Wellness Institute her certification in Resilience and Thriving enables her to help clients with stress and burnout, and how to build skills to flourish despite these challenges.
Remarkable Results and Outstanding Growth for You or Your Business: STARTS HERE
Reviews
10 reviews (5.0)
Scientific, yet human; focussed, yet caring; strong leader, yet kind: this is the person I got to know during my work interaction with Hettie. I will work with her again and again given her deep knowledge, work ethic and passion.

Tienie Stander: Managing Director at TCD Research FZ-LL , UAE
I have known Hettie for many years are over multiple roles. I have watched her manage complex business challenges with calm efficiency, diligence and intelligence. I have observed the careful consideration she gave to the transition to being a coach, the diligence she brought to preparing herself and the sincerity with which she approached it. Hettie is an amazing individual and will be a superb and holistic coach for her clients.

Reva Raghupathi: Principal, Verika, LLC., USA
Hettie is an excellent partner, who provides valuable guidance and collaborates well with all stakeholders. She has helped me think through numerous financial analyses in support of her Marketing teams, and she is always willing to make herself available to meet and/or discuss guidance. She is a true partner and coach.

Phil Rinnader: VP Finance Fortune 100 Company, USA
Hettie is a passionate, driven leader who is detail oriented and very good at working cross functionally. Hettie, is very honest, open and effective as a communicator, thus allowing her to engage many different types of people. I found Hettie to be very dedicated to her work and set very high expectations for herself and those around her, I strongly recommend Hettie to tackle any project!

Michael Fornwall: Executive Director Fortune 100 Company, USA
My work with Hettie led to an articulation of new life goals that were shaped by both what I said and how Hettie questioned and reflected on what she was hearing. Great to have a life coach partner, like Hettie, during times of major life transitions. Also appreciated those texts of encouragement such as the "good luck" text the morning of a job interview. Such a nice surprise.

Lee M Professional in Transition, USA
My experience working with Hettie as my coach has been very positive. She has helped me focus on the key priorities that I believe will propel me forward. Her approach is to listen closely to my priorities, help develop the plan to reach my goals, and make me accountable to myself along the way. She is a true coach in that she recognizes the smallest accomplishments and also pushes you to reach even greater heights so you work to make continuous improvements every day. I certainly recommend Hettie for anyone looking to reach new goals in their life!

VCR Professional at Fortune 100 Company, USA
As a University student it was very hard for me to management my time effectively. There are a lot of things going on: classes, exams, assignments, Student Council commitments, exercise and many social events. It was a challenge for me to stay on top of all my commitments and deliverables, leading to me being overwhelmed and stressed. After the very first session with Hettie, I changed the way I managed my time. In every session I learned more about myself, and found ways to best optimize my time. Receiving coaching by Hettie, I became a higher performing student, who is significantly more organized, and manage to have more free time for social events (which student wouldn't like that). I am no longer overwhelmed and are meeting all my commitments every day. I can truly say, if you are doubting whether you should hire Hettie as a coach, you can feel confident that you are doing the best for yourself by working with her. You will learn something new about yourself. You will find a solution on that one small thing that you be struggling with and this will lead to benefitting all your other things in life. What I like most about the sessions is that it is very professional and that you never have to feel like you are judged. Hettie is there to help you achieve the goals you set. If I would recommend her to my friend, I will only have three words- "Results are Guaranteed". What surprised me most during my coaching is the fact that we didn't just looked at the things that might be a challenge in my life, but also highlighted all the good things I am already doing. I used these positive affirmations as motivation to succeed. I will highly recommend coaching with Hettie as you will experience results from the first session.

CHRISTOPHER GROBLER Student England, U.K.
My experience in the Health & Wellness program coached by Hettie has been extremely positive. Now eight weeks into the program, I am so happy that I committed to making this investment in myself! As a wife, mother, employee, daughter, friend, etc., I strive to be my best-self, however I gained a new awareness through this program that I might not fully be showing up for me. Working with Hettie has provided me with the opportunity to truly reflect on my life's balance and develop strategies for fully achieving the vision I have set for myself. I highly recommend Hettie for those looking for a Wellness coach!

MAKING POSITIVE LIFE CHANGES Professional at Fortune 100 Company, USA
I thoroughly enjoyed my coaching sessions with Hettie. By working with her, I was able to put a thoughtful, actionable plan in place to improve certain aspects of my life. She was an active listener, who rather than offer advice, asked me questions to help me identify the areas I wanted to improve upon. I highly recommend reaching out to Hettie if you are seeking guidance on how to change or improve key areas of your life.

M.N. Professional at Fortune 100 Company, USA
Spending a few sessions with Hettie was a very valuable use of my time. Her professional expertise in coaching combined with her warm personality, helped me uncover a few insights about myself that have shaped my present, and have begun to build my future personal and professional life. The biggest challenge for me was learning how to take time for me or "Showing-up for Me". Hettie coached me through a lot of self-reflection, which helped me to outline a deliberate process to attain short and long term goals. I feel better now about the life choices I needed to make to live a more fulfilled life. Hettie's professional approach to wellness couching is amazing because she is an active listener and a TRUE COACH. I will highly recommend her professional services to everyone who is feeling a bit overwhelmed and overextended in life.

SAL E. Professional at Fortune 100 Company, USA