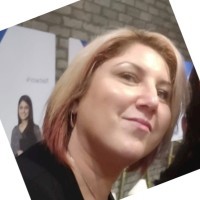 Iliana Rocha

Toronto, Ontario
Business Coach, Leadership Coach, Team Coach
BComm, MBA, PMP, ICP-ACC
I am the person solopreneurs, entrepreneurs & small business owners come to when they want to improve themselves & their business. I am here to help accelerate your personal & professional development
About Me
All the memorable politicians, actors and athletes have coaches, why shouldn't you?
Who am I as a coach? Watch my video: https://youtu.be/XO4v1pQYRSc
For further information, please check out my company - Clubnet Solutions - by following the link in this profile! Or read on.
I'm a business person, through and through!
Through over two decades of extensive education, and consulting and coaching in various sectors like telecommunications, digital, technology and government, one thing has remained constant – my fascination with leadership methods and business management frameworks to achieve results. I always told people that I wanted to be a CEO one day, because I really believe that I have it within me to guide an organization while serving and protecting its most important resource – its people. I pride myself on my leadership style and on caring for each and every person I support on my team. This helped me progress in my career but I always felt like something was missing.
As part of my professional development, I was paired with a coach who equipped me with the ability to better provide actionable feedback and to have important career conversations with my team. So not only was he helping me be my best professional self, but he was also teaching me how to pass that on to others. And I thought, what an incredible ripple effect! Who wouldn't want to make that much difference in the world, right? So I was hooked. From there on, I didn't care about progressing in an organization. I had found a way to amplify my effect by helping other leaders, and improving not only their personal and professional lives, but also the lives of their teams.
Solutions start with people, and I believe sustainable, scalable and positive change starts with successful partnerships.
So what are you waiting for? Let's go!
Reviews
3 reviews (5.0)
Iliana has been providing me coaching services over the past month that have helped me challenge some unfounded limiting beliefs that have served as blocks. I am doing some career planning and planning to establish my own small business. Iliana has been working with me at a critical time and helped me to stay focused. She raises thought provoking questions and provides feedback that has shifted my thinking and led me to test some different ways of being and doing, that I'm now integrating fully into how I approach things.

Melissa, Chicago, IL
Iliana is a great coach. By asking insightful questions and never shying away from challenging my assumptions, she's helped me navigate complicated situations and determine paths forward that I wouldn't have considered on my own. She genuinely cares about the people she works with and takes the time to provide honest and meaningful feedback.

Julia Needham
Iliana was such a helpful & inspiring coach! She asked insightful questions that helped me clarify my needs and goals, and pushed me to create an aggressive but manageable plan. She followed up with me to make sure I was completing the activities we agreed on, which helped me stay motivated and on track. Ive since started an exciting new job, and have managed to identify and pursue additional opportunities for my own business. I strongly recommend working with Iliana - she truly cares and wants to see her clients be successful.

Dilani Rabindran