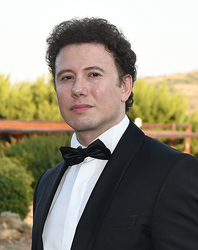 Business Coach, Entrepreneurship Coach, Life Coach
BA, MS, Google Alumnus, HEC Paris MSc, Telecom Engineer
I am an ex-Googler turned entrepreneur. I coach startup owners & business people based in Dubai and help them double, triple or even 10x their businesses. My coaching approach is result-oriented.
About Me
My result-oriented coaching process will help you create a big difference in your business. I invite you to attend my FREE "Explosive Business Growth" coaching session. In this powerful, no-commitment session you will leave with:
- Written objectives and positive outcomes for your company or business
- A new awareness of what is causing many of the challenges in your business right now (They may not be what you think!)
- A renewed sense of energy about turning your business around
- A "Next-Step" action plan for driving your business in the next phase of growth and success
About Me:
I am a serial entrepreneur with extensive experience in business strategy, financial modeling, business planning, digital marketing and problem solving skills acquired through various positions held at global powerhouses including Google UK, Merrill Lynch UK, GE France and KCCG Consulting, my own business coaching firm based in Dubai, UAE.
I am also the author of "Outstanding Success: Transform Yourself Into a High Achiever", a self-help book that has been published by Amazon.
I enjoy coaching entrepreneurs and business owners and help them create a crystal clear vision about their ideal businesses while arming them with the right mindset, tools and techniques to skyrocket their business growth.
I am a result-oriented, analytical coach and I believe that clients ultimately care about results. Hence, my coaching approach is all about tangible business results and my customized coaching packages are tailored to each and every client depending on his or her needs.
Finally, I also believe that coaching is one of the most powerful forces for change. Coaching has changed and improved my life a hundred times over and similarly, I wish to help you achieve the success you deserve.
Thanks for reading this far, I hope to connect with you soon.
Imad J. Karam
Business Coach
Reviews
3 reviews (5.0)
among all the coaching programs I have tried in the past I can now tell that Kccg's and especially Imad's coaching process is by far the one that got me real results..Imad is the owner of the company and the lead business coach there. He is a very good listener, makes sure to understand your vision and helps you achieve it via a personalized service..My business is now experiencing real growth..Of course, there is still a lot to be done but I have a feeling that I am on the right track now..I highly recommend him as a business coach

Michael A, Dubai UAE
Having started an online business 2 years ago, I realized I lacked the necessary skills to run a proper marketing campaign to grow my sales. Thanks to Imad Karam's coaching program, I was able to not only take my business growth to the next level but also to acquire invaluable digital marketing skills on a personal level. These skills are priceless for any startup owner nowadays. Thank you Imad and KCCG!

Youmna B, Dubai UAE
Growing a new business can be quite difficult and time consuming especially when you are just starting out and have so many things to do. Imad coached me for a 6 months period and helped me achieve all my business objectives in a friendly yet professional manner. I highly recommend his business coaching services for any aspiring entrepreneur who wishes to launch a successful company in the UAE (or elsewhere)

Khaled J, Dubai UAE