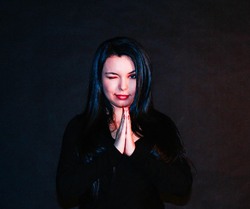 Iman Alhabib

Dubai, Dubai
Life Coach, Relationship Coach, Spirituality Coach
I coach ambitious individuals looking to live up to their fullest potential. I help my clients tackle obstacles in order to achieve goals and improve their quality of life.
About Me
Living and growing up as an 'outsider' has taught me to take care of myself and living my life to the fullest. For years I believed that I could somehow follow the corporate model, school, university, graduate school and at the end a corner office in some large organisation.
My life lacked something though.
Sometime back I suddenly opened my eyes and this WTF moment sparked a deep desire in me to stop holding back and let go of fear.
What I learned about myself transformed my life.
As I shared my journey, it resonated with spiritual and happiness seekers. I started my life coach training and built my skills to be really efficient at helping others.
Do you feel like you don't exactly fit-in?
Are you happy with where you are now but feel something is still missing?
Looking to change your career to find something more fulfilling ?
My mission is to help you cultivate a healthy relationship with yourself and others by focusing on discovering who you really are and then planning to achieve your life goals.
I meet you right where you are in life, and bring you to realize you are allowed to feel good about yourself.
I understand your pain, your desires.
I have walked your path, lived the heartbreaks, experienced the fears and confusion.
My role is to guide you along the path which leads you to a more loving, more respectful and happier career, life, or relationship.
Reviews
Iman doesn't have any reviews yet.