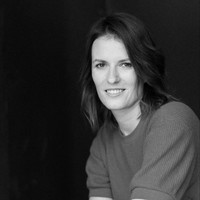 Inci Wittig

Paris, Ile-de-France
Career Coach, Life Coach, Leadership Coach
BA, MA, Certified Leadership & Executive Coach
Coaching women to become the leaders they aspire to be. I help you find out what you need to get that next promotion/position and how to create a lifestyle that fits your needs. (Trilingual:EN-DE-FR)
About Me
Being a self-employed coach and having spend the past 5 years of my career in a high-profile US tech company I know what it takes to achieve professional success as a female in the workplace and the importance of creating a lifestyle that suits your needs.
The question that most women ask me is "How can I be successful without compromising too much on the things that matter to me apart from work". It's all about creating the right lifestyle and attitude.
When you work with me, we will work on 3 things:
1. Create clarity around what it is that you really want and set realistic goals. 2. Defining your own way in getting there (think "work smarter not harder")
3. Doing all of this without you going crazy
Since every person is different we will work to find solutions specifically tailored to your situation and needs. Together we will uncover and remove the roadblocks that hinder you from achieving the things you want.
I am fluent in German, French & English and I coach mostly online (Skype etc)
Reviews
Inci doesn't have any reviews yet.