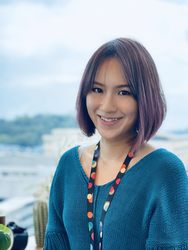 Life Coach, Career Coach, Health and Fitness Coach
I coach clients who struggle in life and career directions, helping them understand their motivations and desires, while demystifying many of the challenges that they are facing.
About Me
In this day and age, the pressure of society is undeniable. Other people seemed to have it all - great careers, great education, great relationships, not to mention enviable vacations, while you are struggling with most aspects of your life and feeling like a failure. You feel like you *should* have figured life out by now, but you are just as unclear as you were 5 years back. You also know you need to do more exercise. You've set the goal of hitting the gym / yoga studio twice a week, but in reality the last time you've stepped foot into one was 3 months ago. So you plan.. and you fail to act on it.. and you plan some more.. just to have it all become a vicious cycle.
I can help you. First up, nobody has it all together -- we are all suffering, albeit in different ways. The key is to find what are your patterns of suffering and learn to dance with them, and this is what I will work with you while holding as much space for you as you need.
I have extensive experience mentoring clients in areas including career change, people management, graduate study decisions and relationship issues. I am also adept in health and wellness coaching and believe that to truly live fulfilling lives, our head, body and heart must be aligned.
To best support my clients, I work with them to develop a holistic plan that involves deep reflections, physical practices, environment change and various resources. It's my belief to not just solve the current problem, but ultimately guide my clients to unfold and lessen sufferings in deep and meaningful ways.
Professionally, I have >10 years of experience in consulting, startups and tech, mostly in global and regional roles. In addition to my INSEAD MBA, I also hold a Masters of Information Systems Management from Carnegie Mellon University. I am a proud certified Integral Coach with New Ventures West.
Reviews
2 reviews (1 verified) (4.5)
Ingrid was very prompt in reaching out to me. I appreciate her patience and active listening. Her ability to ask the right questions provide an insight to areas that I need help with. I look forward to the next session!

Pamela Pang-Koh
Although it was only an initial consultation, Ingrid was able to, without knowing much of me and based on my own description, intuitevily direct and guide me to some quick insights contributing to my own progression. Very intuitive and compassionated, I highly recommend.

Nuno C. Brandão