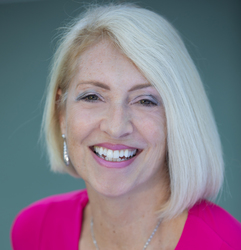 Irena Kyd

Frenchtown, New Jersey
Business Coach, Entrepreneurship Coach, Relationship Coach
MD, certified SYMBIS coach, certified LoA coach, certified Clear Beliefs coach
Are you an entrepreneur or executive who wants to increase profit, but finds that business is taking over your life? We'll address underlying issues so you'll generate enough income to live worry-free
Details

Frenchtown, New Jersey 08825
6315051884
Send Message
Visit Website
Hourly Rate: $200 to $500 US Dollars
Gender: Female
About Me
Hi!
I'm Irena: a business performance, success, and relationship coach, formerly a physician specializing in Ob/Gyn while raising five children.
I left my medical career to teach martial arts, become a Reiki master, a certified marriage facilitator, and lastly a certified performance coach for entrepreneurs and executives.
I've found fulfillment in being a solopreneur helping others; generating success and joy is my ultimate passion.
I'm confident I will be able to help you take a giant step toward your dream life.
If you're an impact-driven coach, consultant, expert, or online solution provider, you're in the right place.
If you're struggling to fill your schedule and enroll the right, high-end clients, or you feel your business is taking over and you never have enough time or money to enjoy life, let's talk. I can help to create your core offer, sell it confidently on repeat, so you have enough income to live worry-free.
I'll guide you in a way that feels safe, is down-to-earth, intuitive, and compassionate.
If you're a C-suite executive and want to increase confidence, or strategize to maximize profits, you're in the right place too!
I invite you to check me out...just ask friend Google. ☺
Here is what you can expect from a FREE "Clarity and Momentum" consultation:
1. Clarify your vision for 2021 → What are some of the things you would need to do to get there?
2. Identify key strategic milestone objectives.
3. Uncover hidden challenges and blind spots that could be sabotaging your success.
4. Create a three-stage long-term plan and next-step action plan.
You'll leave this session excited, inspired, and reenergized about your business.
I look forward to being able to serve you!
Reviews
4 reviews (5.0)
I contacted Dr. Irena when I was feeling immense health-related and other forms of anxiety that were plaguing me daily. Dr. Irena was able to successfully walk me through a guided meditation/body wisdom process, among other therapeutic talks, and we were able to begin to pinpoint where my anxiety was coming from and how to deal with it. I left the session feeling at peace, accomplished, and with a determination to continue the next steps she recommended. I've been using her techniques ever since when I feel another anxiety attack come on and after one month, my anxiety has not only become manageable when it comes on, but has started to go away most days altogether. Continuing with Dr. Irena is proving to work amazingly well and I would recommend her to anyone.

Sandra Craib
Where do I begin, neurokinesis, Wow! Such a simple exercise, such powerful results. The way Irena taught me this exercise was easy, and productive. Honestly, I've worked with many different modalities and they have been helpful and have cleared a few things. I was not prepared for this, nothing has worked like this for me. Not only did things come up that I'd been suppressing for a long time, it left my body in a physically noticeable form (bad bad yuck from my throat that would have cleared a room--as if I had passed gas--came out of my mouth). I'm doing the exercise she taught me for the next 28 days, it's been four days and I have more energy and clarity (I may glow in the dark at the end of the 28 days!). Thank you so much, Irena! Thank you

Kimmie Kay, Portland, Oregon
Dr Irena Kay is a wonderful coach. I had struggled with an issue that had haunted me for years. Dr Irena asked just the right questions and I saw the light. She has truly changed my life for the better! I highly recommend to her anyone seeking help.

Claudine Wolk
I am so thankful for Irenas love and beautiful guidance along my journey! I am sharing my incredible coaching experience I have received with Irena. I have been working with her for several months and have had a lot of success in my life and business. I feel empowered to make the changes in my life and to value myself. I have been recovering from a horrible disease and Irena has helped shine the light on issues in myself that I had not seen. Working with Irena has been a pleasure and I look forward to our call each week. Her skills as a coach are incredible! She is kind, gentle in her coaching techniques and very loving. Her warmth makes the discoveries of change less scary and I am grateful for that.

Amanda Bucklaschuk