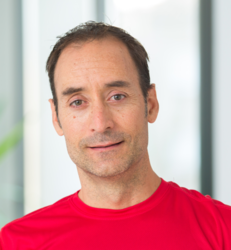 Isaac Carreras Olive

Manresa, Catalonia
Life Coach, Relationship Coach, Health and Fitness Coach
I coach women and men with the desire to make personal or professional changes in their lives in a way that honors who they are while stepping into their latent potentials that have not yet manifested
Details

Manresa, Catalonia

+34 665461358

Send Message
Visit Website
Hourly Rate: €100 to €150 Euros
Gender: Male
Training: Integral Coaching Canada
About Me
The Call to Happiness is an intriguing mystery. We all have unique ways of experiencing this joy that fills our lives in an abundance that no amount of security, material possessions, or even family love can come close to.
Although the forms that my singularity has manifested have changed at different times, I have observed that they orbit around a core: To help find ways of living in which one's own and unique qualities radiate in the service of a personal or collective purpose or cause.
- Nothing has made me grow as much as being a father.
- Traveling, exploring, and getting to know new worlds, outside or inside, is a joy that I would always like to practice more.
- Through movement, I have discovered dimensions of myself, I love being active and taking care of my body-mind.
- I love integrating perspectives and helping to find common ground.
Integral Master Coach, by INTEGRAL COACHING CANADA®.
Master's in Integral Theory from JFK University, California.
Reviews
5 reviews (5.0)
Isaac has a great ability to read and understand a situation and reflect on what I've said in a way that reveals a sense I hadn't seen before. It asks questions in a way that really makes me question and learn about myself. And all the work he gave me offered many opportunities for growth and vision. He is so compassionate and supportive, it is a real pleasure to work with him. Isaac has given me clarity, such an open space to discuss everything with great understanding.

HOLLY ROBINSON
The Coaching sessions with Isaac are very interesting. He knows how to listen and be with you in a very respectful and positive way throughout the process, without haste or pressure. That made me feel comfortable. Through our joint work, I feel freer in many ways and give more space to my core values in my daily life.

ALBA MAENCH
I wholeheartedly and unreservedly recommend Isaac a highly qualified coach. He is a gifted facilitator who fosters growth through deep discussion and tailor-made practices. He challenged and inspired me and, working with him, I developed a high level of clarity and an understanding of the goals and aspirations I am fighting for.

JAMES DUGDALE
Isaac's ability not to judge and offer alternative thinking to any situation has helped me deeply. I've found a new way of relating, and my way of approaching relationships has become much more mature. I also feel more comfortable and confident in my decision-making abilities. Last but not least, I have learned to draw clear boundaries.

GRISHMA BISTA
Isaac lives this. I clearly lived that he was engaged and interested in me, believed in what he was doing and believed in me. It has helped me keep my "goal-oriented side" at bay so that my creative and curious side can flourish. As well as appreciating life and the things around me.

RANDAL RADHOE