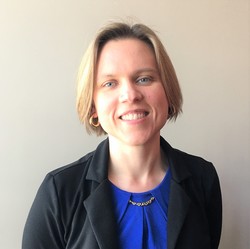 Isabel Gardett

Salt Lake City, Utah
Career Coach, Performance Coach, Leadership Coach
BA, MA, PhD
Becoming a leader or manager is a huge and exciting step in your career, but once you've made the leap, there's often no support or training to help you do it well. Let my experience be your guide!
About Me
Congratulations! You've made it into the leadership or management role you've been aiming for. But now what? So often, young leaders are left to their own devices, with little or no training in the interpersonal, organizational, and strategic skills required for the job. I know that you want to do well--and to do the right thing for your team and your organization.
I've been on both sides of the hiring and promotion processes and can walk you through what it takes to successfully position yourself for a bigger opportunity or find your stride in a new leadership or management role.
My coaching process is based on a combination of my own experiences and the most up-to-date research in psychology and mentoring. In particular, I help people who are becoming managers for the first time (or hoping to!), taking on broader leadership or executive roles, or finding themselves unable to make forward progress in their current leadership positions.
I have always been a teacher, starting with tutoring other kids in my middle school and then teaching swimming lessons at the pool where I was a lifeguard. I spent ten years of my career as a professor and then transitioned into nonprofit management, where I have built and directed successful departments in education and training, research, and communications. My goal is to help people understand what they are really trying to achieve in a leadership role, what strengths and skills they bring, and how to leverage those for the good of themselves, their team, and the organization. What I bring to this work is a deep interest in people and a joy in seeing them succeed, as well as a strong commitment to effective and ethical leadership practice.
I have a coaching certification, which I consider important--but I also have real-life experience as a leader, hiring manager, teacher, and mentor. I'd love to put it to work for you!
Reviews
Isabel doesn't have any reviews yet.