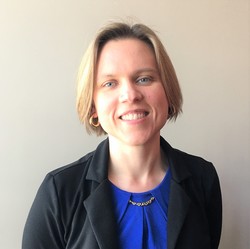 Isabel Gardett

Salt Lake City, Utah
Health and Fitness Coach, Life Coach
PhD, RYT
I work with people who want to improve their health and fitness after injury, chronic pain, illness, or a long time away from physical activity, so they can do more of what they love.
About Me
I help people reach their optimal level of health and wellbeing no matter what their physical circumstances.
Health and wellness can look very different for different individuals. One person might want to get back into their favorite sport after an injury. Another might want to use physical activity to reduce pain or anxiety, or just regain the strength and flexibility to pick up their grandkids again.
As a health and wellness coach, I am 100% on your team. I don't have an agenda about what physical fitness should look like for you, or what you should want to do or be able to do. Instead, I help you define what optimal health and wellbeing look like for you, whatever your circumstances, and then provide you with the skills, support, and accountability to get there! I also focus on helping you find physical fitness and health activities that fit your life, your interests, and your personality, so healthy activities become natural, not a burden.
Specifically, I work with individuals who want to:
--Identify what a healthy and meaningful life looks like for them
--Develop the self-awareness and self-discipline to make progress toward that goal
--Find ways to really integrate a healthier lifestyle into what they love to do
--Use physical health as a way to live better in all areas of their lives
I bring a lot of knowledge and a wide variety of techniques to working with individuals of all ability and fitness levels. I spent ten years as a teacher and professor, and I bring to my coaching the same deep, individual focus I brought to my students. I'm also a certified yoga instructor with a focus on therapeutic yoga, which provides another set of practices to help you get back to what you enjoy doing.
I have also conducted research in traumatic injury, acute and chronic medical conditions, and stress and PTSD, which gives me a unique understanding of what you might be going through if you've been struggling with physical or mental health issues, pain, or injury.
Reviews
Isabel doesn't have any reviews yet.