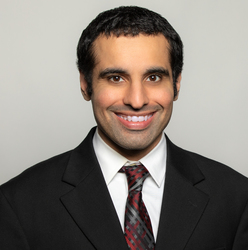 Ishpreet Chawla

New York, New York
Career Coach, Performance Coach, Relationship Coach
BA, BS, MA, Certified Professional Coach, Certificate of Achievement: Strategic Intervention (100 hours), Certified NLP Coach Practitioner
I help college graduates find work they are passionate about. If you are struggling to discover your ideal career or land the job you desire, I will partner with you to find the answers you seek!
Details

New York, New York 11105

(914) 368-9940

Send Message
Hourly Rate: $75 to $125 US Dollars
Gender: Male
About Me
I coach people with college degrees who wish to discover their ideal career path and/or transition to a new career. Have you been fretting about which career is right for you and struggling to make a decision? Are you unsure whether you want to continue on your current career path? Are you looking to transition to a new career but not sure where to start? Or, are you struggling to make it past the interview stage despite your qualifications and/or experience?
Through my experience, I have found that it's not so much knowing which job is right for you. Rather, it's about understanding yourself and what's important to you in life. The issue is that you haven't been clear about what you truly want, making it very difficult to make any decisions. Once you understand what you value and why you value it, you put yourself in a position where you can more confidently make important decisions in life, including which career path best suits your goals and personality. You CAN find a fulfilling career path and begin the career of your dreams. You can also have the clarity and confidence knowing you've made the best decision for yourself. My coaching focuses on clarifying, understanding and shifting your values, needs, goals and priorities so that you are driven to go after a career path you are passionate about and know is sustainable for you.
I am a Certified NLP Coach Practitioner and a Certified Professional Coach. I also hold a Certificate of Achievement: Strategic Intervention (100 hours) from Robbins-Madanes Training, where I received coach training from my teachers Anthony Robbins, Cloe Madanes, Magali Peysha and Mark Peysha. I have also been working as a teacher in the South Bronx for the past six years where I have been helping teens in the most challenging conditions discover their strengths, set career goals, build strong resumes, prepare for college, deliver compelling interviews, and improve their communication and problem solving skills
Reviews
Ishpreet doesn't have any reviews yet.