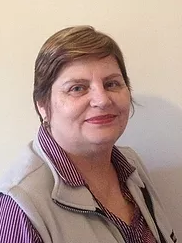 Izona Human

Ormoc, Eastern Visayas
Life Coach, Family Coach, Relationship Coach
By making use of NLP I coach men and woman to overcome the challenges they face in their family, relationships and help them to have a healthy balance in life.
About Me
The NLP training I've received together with the life coaching and counseling training enables me to accommodate the approach needed to optimally benefit you the client. With NLP I can help you gain an understanding of how your emotions, thoughts, and actions are connected to how your brain functions and help you convert your current situation into a positive and achievable result. Bring about everlasting change that will help you live a better and more focused life.
I focus on the coaching sessions to help you change the thoughts that cause pain, self-sabotage an inner conflict into a more positive experience for you. Many people came to see me to overcome their fears and build their confidence by making use of NLP, Life Coaching, and Counseling techniques. I have an understanding of the past and your situation. You may find that the outcome is a positive and permanent change that we can resolve the challenge you're facing in the present moment without the need to regress to the past.
Allow me to facilitate your journey of discovering how amazing you truly are.
Reviews
Izona doesn't have any reviews yet.