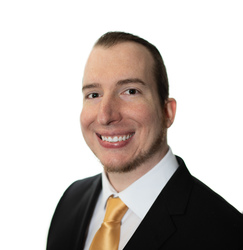 Jack Gerdes

Lincoln, Nebraska
Executive Coach, Entrepreneurship Coach, Business Coach
BS, Certified Professional Coach, Certified NLP Master Practitioner, Social Intelligence Expert, ACE® Behavior Change Specialist
I coach and teach good people like you how to become massively successful in business and relationships without sacrificing your integrity or who you aspire to be as a person.
About Me
If you could do one thing, knowing that you could not fail at it, what would you do?
How would having that kind of confidence in yourself and your abilities change your life?
I founded my coaching company Legendary Self for people who feel like I did - that there is so much more that you want out of life, but you don't know how to make it a reality... and most of the "advice" out there about "business" and "relationships" doesn't mesh with the kind of person that you want to be - a good, successful person.
You have a vision of a better future, beyond the soul-sucking 9-to-5 jobs and unfulfilling life experiences. You desire to create something great and enduring in the world. You want to live up to your potential as an amazing, brilliant, creative person. You're tired of watching everyone else on social media doing and having what you want, and you're ready to be brave and make a change!
What I specialize in is helping high-potential, good people like you take you dreams of success and learn how to make them real. And I help you learn to do it without you sacrificing your integrity or having to become an unethical, shady, sleazy, or fake "sales person."
I understand the struggle of having your ideas and aspirations not be understood by most people, and to not know where to turn for support and guidance. This is why I walk with my clients every step of the way - from finding out what you really want to achieve, to creating a step-by-step strategy to make it happen, and through all of the successes and obstacles that happen along the way.
I work to help you understand not just how to solve your problems and be successful, but how and why these solutions work. That enables you to not just solve your current problems, but predict and prevent future ones.
If you are a visionary who is ready to do more than just dream about a better future, please contact me for a free consultation. Let's talk about what you really want out of life and how I can help you get it.
Reviews