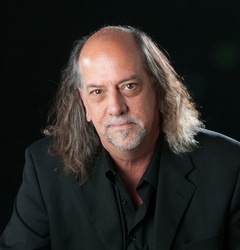 Jack Mierop

Long Beach, California
Life Coach, Relationship Coach, Leadership Coach
Published Author, College Professor, Ordained Minister, Motivational Speaker
I teach young adults in college communication courses and classes at shelters focusing on raising self-esteem and directing goal paths, and counsel couples experiencing relationship difficulties
Details

Long Beach, California 90807
Hourly Rate: $75 to $150 US Dollars
Gender: Male
About Me
Jack began his creative career as an award-winning songwriter, accruing motion picture song credits, a CD of highly regarded original material entitled Anything Like This, and an AA degree in music. Before long, Jack's artistic endeavors led him to the realization that he is, first and foremost, a "people-person" with an abiding interest in the importance interpersonal communication plays in helping individuals achieve emotional and psychological maturity. With the encouragement of college professors, Jack adjusted his focus to the social sciences and earned a Bachelor of Arts and Masters Degrees with high honors in Speech Communication from California State University, Fullerton.
For nearly two decades, Jack has continued to teach his specialty of Interpersonal Communication, along with a variety of other Communication Studies courses, at the university and community college levels. As an educator, he has won awards for excellence, emphasizing communication education in training seminars, classrooms, and small groups. Numerous comments from inspired students, attendees, and colleagues who voiced appreciation for the personal impact his teaching has had on their lives, led Jack to found "Jack Up Your Life," a seminar and lecture series, and to write "Becoming . . . , his personal development narrative, to reach a broader audience with his message of personal understanding and peace.
Using examples and stories from his life, along with his research in the fields of communication, psychology and philosophy, he incorporates his own down-to-earth, conversational presentation style, with which he is able to relate to his audiences on an elemental level, allowing them to identify more easily to the messages of a deeper understanding of life.
Reviews
8 reviews (5.0)
Thank you for all you have taught me. I am so happy to have met you. You are an amazing soul.

Karen, Student, Fullerton, CA
I have learned so much from you. Keep doing what you're doing because you are great at it and you are very much appreciated.

Michelle, Student, Fullerton, CA
Jack, You are the best teacher I have ever had. I'm so thankful that you are such a caring and inspiring person because it made me realize how much just a smile can completely change someone's day. The people in my life notice a difference, and I do too. Thank you!

Lauree, Student, Fullerton, CA
Hey Jack! Just wanted to tell you that you're in my thoughts all the time, and that I'll be forever grateful for everything your class gave me, and for what you personally gave me, and what you continue to give me every day. You never stop inspiring me, and you're someone who's spirit will stick with me forever! Just wanted you to know that. Have a dinner that I can attend soon so we can finally catch up. I miss you dearly!

Marianne, Student, Fullerton, CA
Dear Mr. Jack Mierop, I finished your book Becoming . . . , your book about learning how to grow into the person you are destined to be, also, learn how to overcome those difficulties that gets in our way and to think beyond. I wanted to let you know how helpful your book is, and how much I enjoyed reading the book. I particularly like the way in which you find examples to assist your writing. Like how you describe our brain as a program programmed by our parents, I absolutely couldn't agree more to that! Truthfully, I was once a pessimist girl who has been living under people's look. Words from others can easily sway me or pull me down. Instead of asking myself what I want and think is right, I will end up asking my friends which do they think is good. There are choices I made and I regretted it after some time. Therefore, I let people in and allow them to make choices for me, which is NOT good, 'cause I have long forgotten how to make the right choices, also I lost the confidence within myself. There's this one time that I encountered some difficulties in life and it really tear me down. And my best friend gave me this book, she said that it's her professor who wrote this and she actually had you sign in the front page of the book! She reminded me over and over again that I "must" finish it, as it will help me along the way. And yes, I am thankful that after reading through it, I have regained my self-esteem and confidence. I am no longer living behind people's shadow nor look. Instead of hiding or avoid the predicaments I had, I am now brave and strong enough to overcome the difficulties in life and break them down before it has its chance. I'll try my very best to have the best life ahead. Starting with focusing on myself instead of others, improve what is needed and sustain the good (of course, with your book as a guidance), and hopefully I will gain honor and satisfaction towards myself. I always wanted to have a best life before, but I have no idea what it meant and how it can be achieve. But I think its forming slowly under my consciousness. I must first plant the beauty within myself before I seek the beauty of others. I must first help myself before I could help others. Thank you for your wonderful and inspiring book, it has been a great help for a person like me as now I am happier, found the long lost laughter that I once had. And learn how to love and treat myself even better. I'll be looking forward for your next book! :)

Shelly, Young Adult, Indonesia
I wanted to share something with you: I have been trying to obtain my Spanish citizenship for the past few years. I should have had it already but due to bureaucratic bullshit they screwed up and I have been forced to start the process all over again. This morning as I was told the process will take about 2 more years and my lawyer said that the ¨new¨document I needed would cost me an additional 130€. I was furious to say the least, frustrated, just overwhelmed with very negative emotions. My husband on the other hand said, "Fine 130€ more, two work days lost, 2 more years waiting … fine no big deal." No Big Deal!!! I argued that it was a big deal and was so wrapped up in my fury that I didn't realize that the way I reacted was a choice. It was only after I cried, pouted and screamed that I thought of what I had read in your book. I wasted so much energy being negative. Once I really thought about it; it really isn't that big of a deal. I guess what I´m trying to say is Thank You!!! If it wasn´t for your wise words I would still be angry.

Nayeli, LIfe Coaching Client, Madrid, Spain
Jack, Thank you for such an enjoyable semester. I learned so much in your class, but I learned even more in your office hours. Thank you for helping me during one of the toughest times in my life. Thank you for not only being a teacher, but a friend. I hope that I run into you on campus. Again, thank you for giving me hope.

Jess, Student, CSUF, Fullerton, CA
Jack, thank you so much. I talked to my sister tonight. I used the steps you taught in class and I told her how much I loved her. I told her about the behaviors I've observed and that if that were ever the case then it wouldn't matter to me. I told her how nothing she will ever say or do will ever make me love her any less. I told her that I hope she gives me the chance to earn her trust so I can be more than just a sister to her but a friend, a person she can talk to about anything and not feel judged, a safe place she can always go to. The look on her face was like she just dropped a thousand pounds off her back and off her heart. She started crying and thanking me and telling me how much she never thought she needed that. She said she doesn't like girls but she's thought about how she could possibly like girls and how she can be attracted to some and how shunned she feels by both friends and family. You helped me open that door for me to be what my sister really needs and not what I think she needs. In turn I think a door has been opened on her side as well that maybe she can trust me. I've never felt so connected to my sister. Thank you again so much, I am so grateful how much of your heart you really put into the class and in everything you do. I believe you 110% when you tell the class that you love us. You are an incredible man and an incredible teacher and I look up to you with the highest respect. You've taught me so much in such a short amount of time. Anyone who doesn't value the impact you have in their lives doesn't deserve it.

Jessica, Student, Fullerton, CA
The Smart Way To Find A Coach

1 Describe Your Goals

2 Get Matched

3 Free Consultations
Find My Ideal Coach Now