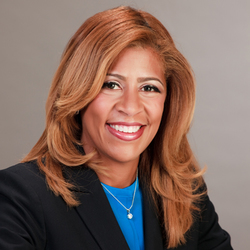 Jackie Kindall ACC MSODL

Silver Spring, Maryland
Leadership Coach, Executive Coach, Business Coach
Associate Certified Coach, International Coach Federation, Center for Creative Leadership Certified Coach, John Maxwell Leadership Coach
Are you struggling to motivate your team? If becoming a more effective leader, reaching new goals, or inspiring your team to higher performance is a must, I can help you.
About Me
I coach senior level leaders and executives who are fed up with putting out everyone else's fires. I help them build an inclusive culture of high performance and sustained success.

Do you find yourself constantly putting out fires and stuck in a reactive mode? Feeling stressed because you know that there are proactive actions you need to take in order to achieve your goals and dreams?
Maybe you are up in the middle of the night worried about how you can possibly get everything done and still enjoy life?
Are you excited about the possibilities but wrestling with a team plagued with conflicts that are getting in the way?
There's no reason to go it alone. You can lead your team out of a state of dysfunction and inspire them to a higher level of performance and collaboration. You can stop putting out fires and start living your dream.
WORK WITH ME - Needless to say, I love coaching others and seeing them achieve their wildest dreams and biggest goals. I hold multiple coaching certifications: Associate Certified Coach (ACC), International Coach Federation and College of Executive Coaching; Center for Creative Leadership Coach; and John Maxwell International Coach Certification.
COACHING STYLE - We begin with building awareness of your strengths, creative skills, reactive tendencies and more through feedback and assessments. Certified in a variety of assessments, I will recommend a few that are right for you (MBTI, FIRO B, EQ1 2.0, ESCI, Leadership Circle Profile, etc.). Then we partner together to craft your goals, support new habits and excel.
BONUS: I've been there. I've have over 15 years of executive leadership experience in various sectors.

I specialize in coaching leaders (Director level and above) in a wide-range of industries who are leading significant change within their organizations, building an inclusive organizational culture, and/or creating high level, sustained team performance.
I would love to work with you. Let's talk.
Reviews
4 reviews (5.0)
Ms. Kindall is an exceptional coach and person. Her ability to listen and identify keen opportunities to delve into further exploration of someone thoughts in truly awe-inspiring. During the eight weeks I have been coached by Ms. Kindall, I have been able to better prioritize my life goals, and focus on the things that matter the most. Prior to Ms. Kindall, I truly thought I had my future plans under complete control. Little did I know there were so many more layers of assessing the same thought. Ms. Kindall, thank you very much for choosing a field that speaks to your purpose and calling. You've been nothing but an asset in assisting my growth.

Leon George
I found Jackie to be a great sounding board for strategic decision-making. She listened to help identify challenges, and with insight, patience and understanding provided guidance toward addressing those challenges in a systematic way. Jackie asked the right questions to encourage self-awareness as a means to positive change. She kept me committed by regularly tracking progress. I came away with a better understanding of how others might perceive my actions, both in professional and personal contexts.

Mike Plantamura
What a wonderful experience with Jackie. She immediately built trust and comfort, and created a non-judgmental space that allowed me to be vulnerable and receive important, needed feedback. In addition to feeling supported, seen and understood, Jackie provided advice, tools and exercises that helped me focus on what mattered. Through her coaching, I made adjustments that felt right to me specifically, instead of just getting generic advice. Her ongoing guidance not only helped me on a surface day-to-day level, but fundamentally changed me. Working with Jackie has allowed me to reflect deeply, and has without doubt made me a better leader and colleague.

Laila Hirschfeld, PBS
I worked with Jackie for several months when I was at a crossroads in my career. She successfully guided me through a transition from a company that I loved to a great opportunity at another organization. Jackie was both understanding and held me accountable for accomplishing my goals. As we determined my short-term goals, she provided several resources that I utilize today. She helped me view different perspectives with a clear lens. I appreciate Jackie's support and help to navigate my career path, and I highly recommend her.

C. Abrams