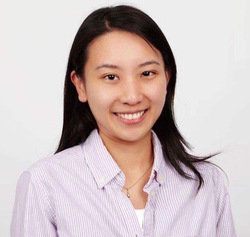 Dr Jackie Lau

Sydney, New South Wales
Relationship Coach, Spirituality Coach, Life Coach
PhD (Neuroscience); Strategic Interventionist & Breakthrough Specialist (Robbins-Madanes Training); Life Coach
Combining practical psychology, neuroscience and spirituality, I'll help transform your mindset, create breakthroughs, build deeply connected relationships, awaken your conscious and authentic Self.
Details

Sydney, New South Wales

+852 5113 2330

Send Message
Visit Website
Hourly Rate: $200 to $250 Australian Dollars
Gender: Female
About Me
Adventure through Neuroscience and Life Coaching - transform into inner freedom and fulfillment
A neuroscientist and an award-winning international top life coach, who is fascinated with human behaviors and the mechanisms underlying our mental and emotional states. With a deep appreciation for the integrative approach of modern psychology, neuroscience and spirituality, I have co-created with people all over the world to radically transform into more self-awareness, sense of purpose and inner freedom.
I am trained as a strategic interventionist and breakthrough specialist with Robbins-Madanes Training directed by Tony Robbins, which combines effective techniques evolved from neurolinguistic, psychological, and therapeutic inter-disciplines. As a curious researcher, I completed my Ph.D. in neuroscience studying the neural circuits governing motivation and reward. I am currently researching on neurodegenerative diseases, investigating the molecular basis relating neuroplasticity to cognition.
Leveraging my diverse cultural background, I am profoundly devoted to studying Eastern and Western philosophy and literatures, learning transformative wisdom from influential life strategists and spiritual teachers. For over a decade, I earnestly empower people from all walks of life to live our authentic virtuous Self and commit to becoming love. Through ingenious modalities including mindset transformation and meditation, I am inspired to cultivate our connection to a deeper world, one that nourishes our spiritual heart rather than feeds our time-bound predicament of patterns, one that channels our fear of pain into lasting pull to joy, appreciation, and peaceful presence.
I love the art of music and dance. Trained as a classical violinist from a young age, I later discovered my passion in classical guitar, and have also been a dedicated hip-hop dancer and instructor since my college years. My vision is to co-create with the human family consciously with full presence.
Reviews
20 reviews (6 verified) (4.85)
Jackie was excellent at listening and providing alternative perspectives to looking at my life and experiences. She covered lots of content in the 4 sessions I had with her.

Shay
Dr Jackie is an amazing coach. Each session I had was life changing!!! Insight and clarity I wouldnt find anywhere else to all situations I needed help with. I find it difficult to describe in words the unbelievable value and breakthroughs that I have experienced thanks to Jackie.

Dean
I feel incredibly lucky that I have connected with Dr Jackie. I don't think I've ever met anyone as smart and knowledgable as her. I find it hard to put into words how incredible I feel being coached by Jackie. She has a very warm personality and this makes the coaching enjoyable and constructive. Thank you!!

Andrew Copeland
Meeting Jackie and having sessions with her has been one of the most inspirational and supportive thing I have done in my life,I consider her a gift from the universe to me, she is an incredible soul!!

Ave
Avanti Singh
Cameron
Jackie is an amazing, versatile coach. From grief to relationships, meditation, health, you name it Jackie can help you figure it out. Jackie guides and enables you to use your own intuition to navigate different issues, she provides information and asks all the right questions until suddenly as if by some magic you're in a different, much better place than where you were. So grateful to have had the opportunity to be coached by the amazing Jackie Lau.

Sharon Graham
An amazing person and coach! The second I saw Dr Jackie's post I knew she would be the one to assist me. My friends and family have noticed the positive change in my thought process and behaviors due to her techniques and methods. I am so blessed to have Dr Jackie be with me on my journey. I have recommended Dr Jackie to a few of my friends and family members.

Georgia
I really enjoy all my sessions with Jackie, I feel seen and heard and I come away being more conscious of myself. I feel she is very intuitive and is great at guiding the conversations that we have. I highly recommend working with her.

Lynn
I'd like to share my experiences coaching with Dr Jackie Lau how phenomenal! She understands the big picture! We can always count on her. She goes the extra mile to help her clients. Rather than giving you a fish, she teaches you how to fish. I was irritated and upset when I asked her for help in letting go of a broken relationship. I was surprised at how quickly I had found peace and happiness without losing a friend in the process. A new project with Jackie is on my list for the near future. It was a pleasure and an honour to know that she was always there for me. She responds swiftly to messages. In the event that Noomii allows for more stars, she would earn a rating of 7 stars! I cannot thank Jackie enough for her kindness and wisdom. Jackie is the right and perfect coach for anybody who needs help with all aspects of life.

Bobo Thai (Community Support Worker - Sydney Australia)
I have worked with a couple different coaches in the past. Dr. Jackie is by far the best. She is not just putting your through some "program" but customizing the experience based on your needs and where you are at in your life journey. She has the ability to help those just starting out (not even understanding awareness) to those of us more advanced looking for the next steps to continue growth and healing. Her knowledge is deep and poignant, able to reference and quote many other great minds. You can feel She truly cares and does a great job keeping her ego out of it. She is there for you... even if its literally on the other side of the world! Great value. Great experience. If you want to level up, spend some time with Dr. Jackie.

Patrick
Jackie has been an amazing coach and has been instrumental in helping me find peace with what has been a stressful period in my life. Having sought other forms of therapy in the past, none were as effective as Jackie's coaching. I would highly recommend to others who are seeking guidance in areas of relationships, career, personal growth, and spirituality.

Nick
Dr Jackie is an absolutely wonderful coach, she has great experience coaching and she always seems to have the right thing to say. She has been successfully navigating me through my thinking by asking the right questions and has enabled me to unlock many insights about myself. She is very relatable and "gets it", which has probably been one of the biggest reason I choose her as a coach. She goes above and beyond as a coach and is always available to bounce ideas with. I would highly recommend Dr Jackie to anyone who is considering a coach focusing on all areas of life (life, relationship, career, high performance, spirtuality) as we seem to cover alot of areas in our coaching sessions.

Nik
Jackie helped me reframe some of my thinking patterns to be more positive on autopilot; we also worked together to gain perspective behind my blocks regarding success & achievement. We only had a few sessions, but she was able to help me in my journey of overcoming a difficult phase in my life. The key things there were gaining a better understanding of myself & my goals and then working on giving up resistance to the process. Learning to treat life as an adventure and smiling along the way :)

Samuel Larsen
Jackie is a truly unique practitioner that really allows you to achieve real sustainable and transformative change. Her knowledge and approach in neuroscience, psychology and spirituality makes her truly unique. Combined with her compassionate, supportive coaching style she really is someone who helps you find happiness is within yourself and helps you unleash the power you have within to live your life to your full potential.

Jutta
I have been taking coaching from Jackie from last 2 months. She is so dedicated and clear about her goals as a coach. She has been putting extra efforts while coaching me without giving much attention to time limits. She keeps on checking my progress during the week and helps me to analyse situations in a different way. She always notices the changes and also provides feedback in an unbiased way, which has definitely helped me to uncover my unknowns. Now I have started questioning myself about my old age beliefs which I made as part of my personality. I am really thankful to Jackie for being my coach in this life journey and helping me to become a better version of myself.

Amarjeet Kaur
It is not my first time to be coached but it did not prevent me to be surprised as to the experience that I got. It does not feel like I am receiving a service nor talking to a coach but rather it feels like I am talking to someone I am really comfortable with who knows a lot about psychology, neurology, and spirituality. Maybe it is because Jackie knows how to empathize. Her way of making me feel that she can relate to my experiences and challenges is actually my highlight during our orientation session. It was a big factor in deciding to get her as a coach. She is not the most affordable among the coaches I am interested in but after choosing her and spending almost two months of coaching with her I can say that I got good value for my time and money. It was indeed such a good investment.

Oliver Mia, Taguig, The Philippines
Jackie is the definition of a breakthrough maker. If you're looking for a lil boost of inspiration or improve any aspect of your life, you're just blessed and it is a beautiful coincidence that somehow you're now connected with her, I truly would say don't let this opportunity go and take the risk. She connected the dots to combine her passions and talents to serve. Jackie received a holistic understanding of how to facilitate your journey. A good balance of preparation and conviction, tons of bravery and patience to bring hope. There is also a whole heap of intuition, faith, and love that are crucial elements to every coaching session. I never felt judged or criticised. She's a great listener, staying always fully present in all our sessions, bringing light, laughs and presence to make this transformation enjoyable and safe.

Patricia Villa, Bogotá, Colombia
Started to work with Jackie almost a year ago. Before starting I had some concerns about the online coaching, but after our first session I was completely convinced that it's going to work. I have found her very sympathetic from the first moment I could open myself completely to her, and instantly after the first session I felt so much better. Talking with her is always very inspiring and puts me in the right mood. However it's not only that, sometimes we go deep into my feelings, and I feel sad and I face my fears, if is that what I need. But it's really deliberating and I always feel amazing after every session! Slowly I am making long lasting positive changes in my life.Learned a lot from her, and I have to say that starting coaching with her was the best investment into myself!

Anita Kerper, Flight attendant, Bergamo, Italy
Jackie has been an immense source of strength to me during extremely low times, when I was questioning my identity, choices & spiritual presence. With her support and strategies, I could pick myself up, and see miracles manifest in my life within a few months of coaching. Her spiritual wisdom, interdisciplinary understanding of concepts and practicality can help anyone feel grounded, yet inspired. I am grateful to her for always being there for me, and convincing me that I'm much better and greatest that I think I am at the moment. She was also very understanding and empathetic towards and mindful of cultural differences, as I live in India, and also flexible with her timings. I'd recommend her to anyone who wants to think and live big, be fully present or have intelligent discussions about spirituality.

Anupriya Kukreja, Psychology student, New Dehli India