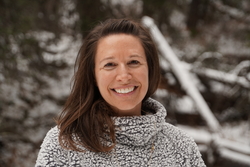 Jackie McKay

Calgary, Alberta
Leadership Coach, Executive Coach, Relationship Coach
Certified Executive Leadership Coach, Certified Relationship and Team Coach, Positive Intelligence and Mental Fitness Coach, Mindfulness Educator
I help leaders to build clarity and unshakeable confidence in navigating their roles and career journey and to become a great leader overall.
Details

Calgary, Alberta T2E 1H9
4038805266
Send Message
Visit Website
Hourly Rate: $150 to $275 Canadian Dollars
Gender: Female
About Me
Stepping Into A New Leadership Role And Feeling Overwhelmed?
If you want to be a great leader overall, navigate new working relationships, build a high functioning team during chaotic times while increasing your confidence and decreasing your anxiety to get it all right (including family time) we may be just the right fit for working together.
I'm here to partner with you through the use of an assortment of services from individual coaching to group coaching with other leaders, team coaching for you and your team and I can help your team with professional development opportunities and assessments.
I also run an 8-week Mental Fitness Program. This group program trains leaders in daily habits of mind. Through the use of the Positive Intelligence App you will learn to intercept negative thoughts and behaviours, such as judging quickly and harshly. Avoiding difficult decisions. Controlling others. Perfectionism, and so on. Better yet, the app strengthens core muscles around confidence, curiosity, connection, creativity, innovation and more. The group component of the program offers leaders the opportunity to learn, share and grow from one another's experiences. There is also a component of mentorship offered in the program.
You WILL feel noticeable visceral and physical changes within yourself through this program and you will feel prepared to lead confidently. Guaranteed.
Who Am I ?
I'm Jackie McKay - I'm a Neuroscience geek! I've been told I bring warmth and rigour to everything I do, and I've been described as tenacious, wise, direct and playful. I live in Calgary, Canada with my adventurous family and I enjoy much of my time in the mountains as the outdoors is where I find fulfillment in my spare time.
Schedule a FREE 30 minute "Discovery" session with me and we can see if there may be a "fit" for working together.
Reviews
4 reviews (5.0)
I signed up for coaching as a relatively new leader looking to improve my interpersonal and leadership skills. I found the experience to be significantly impactful to my development, not only as a leader but as a person. Jackie is an insightful, direct, and knowledgeable coach. She strikes a great balance between advice/ideas and guiding you through to find answers in yourself. I felt supported and safe while knowing she would push me to do the hard work. I learned how to identify my values and use them to build confidence and certainty in my role. I learned how to make mistakes in a resilient way instead of letting them shape me. I am now armed with several tools to manage conflict, stress, uncertainty, and change. Jackie has also helped me to improve my relationship building skills. She offers perspective and an open mind, helping me to understand how interpersonal dynamics work. Jackie has a variety of methods, tools, and resources she employs to ensure the coachee gets the most out of the sessions. It is not a one-size-fits-all approach. For me, coaching with Jackie was invaluable. I highly recommend her!

Kristine Haut
My experience with Jackie has been exceptional! With her guidance, she helped me navigate a very stressful time I had recently in a manner that helped me move forward while also gaining clarity for the people it affected around me. I have also worked with her extensively in the past professionally where Jackie gave me the tools to build a deeper relationship with my leader and teammates. I still use that advice today in a new work setting. Jackies level of professionalism coupled with her natural warmth is why I highly recommend her.

Connie H
I cannot say enough good things about Jackie. She is insightful, resourceful, identifies the right issues and provides a supportive environment to explore matters. It is obvious that she has a great passion for and skill in her craft. Jackie is a wonderful executive coach.

Carroll Porter
Jackie is a conscientious and caring person. She throws everything she has into her role as a coach and is great at building relationships. Her unique insight and her ability to ask questions that force you to see things in a different light are what really made her stand out to me. If you are interested in self-improvement by building strong relationships and asking yourself the tough questions, then Jackie is the person to facilitate this

Jayd McGrath