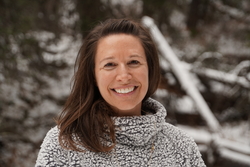 Jackie McKay

Calgary, Alberta
Leadership Coach, Executive Coach, Relationship Coach
Certified Executive Leadership Coach, Certified Relationship and Team Coach, Positive Intelligence and Mental Fitness Coach, Mindfulness Educator
I help individuals to build clarity and unshakeable confidence in navigating their roles in life and in their career journey.
Details

Calgary, Alberta T2E 0S6
4038805266
Send Message
Visit Website
Hourly Rate: $150 to $275 Canadian Dollars
Gender: Female
About Me
I coach individuals and teams to develop growth mindsets, mental fitness, leadership and life skills we weren't necessarily taught in school.
While partnering together in a coaching relationship my clients develop an unshakeable inner strength, confidence, clarity, self-awareness, purpose, courage and passion in their daily lives - at work and at home.
More specifically, clients who have worked with me have learned how to improve interpersonal skills, manage conflict and daily work stress, build healthy team relationships and high performing teams, and navigate change and uncertainty in these interesting times.
Clients leave sessions with a new perspective, a strategy in hand, feeling more confident, clear and capable in their roles - which flows over into their personal lives. The "work" we do in sessions and in between the sessions is sticky - which means the coaching is not only about a shift in thinking, mindsets and behaviours; there are new mental right brained muscles built to sustain the coaching insights.
I work with clients at a variety of leadership levels, including Executive, VP, GM, Director, Manager and Emerging Leader level and Front Line leadership teams.
I have experience as an internal Coach with an oil and gas organization for three years, a team and leadership Coach in a Municipal Government environment for four years, and I have maintained a private coaching practice for thirteen years.
My extensive training and research in human and social development is rooted in evidence-based research in coaching skills, change leadership theories, positive intelligence, positive psychology, mental fitness, neuro-leadership and relationship systems team coaching.
As for me, I live in Calgary, Alberta, Canada with my adventurous family and enjoy much of my time in the rocky mountains as the outdoors is where I find much of my fulfillment in my spare time.
Reviews
4 reviews (5.0)
I signed up for coaching as a relatively new leader looking to improve my interpersonal and leadership skills. I found the experience to be significantly impactful to my development, not only as a leader but as a person. Jackie is an insightful, direct, and knowledgeable coach. She strikes a great balance between advice/ideas and guiding you through to find answers in yourself. I felt supported and safe while knowing she would push me to do the hard work. I learned how to identify my values and use them to build confidence and certainty in my role. I learned how to make mistakes in a resilient way instead of letting them shape me. I am now armed with several tools to manage conflict, stress, uncertainty, and change. Jackie has also helped me to improve my relationship building skills. She offers perspective and an open mind, helping me to understand how interpersonal dynamics work. Jackie has a variety of methods, tools, and resources she employs to ensure the coachee gets the most out of the sessions. It is not a one-size-fits-all approach. For me, coaching with Jackie was invaluable. I highly recommend her!

Kristine Haut
My experience with Jackie has been exceptional! With her guidance, she helped me navigate a very stressful time I had recently in a manner that helped me move forward while also gaining clarity for the people it affected around me. I have also worked with her extensively in the past professionally where Jackie gave me the tools to build a deeper relationship with my leader and teammates. I still use that advice today in a new work setting. Jackies level of professionalism coupled with her natural warmth is why I highly recommend her.

Connie H
I cannot say enough good things about Jackie. She is insightful, resourceful, identifies the right issues and provides a supportive environment to explore matters. It is obvious that she has a great passion for and skill in her craft. Jackie is a wonderful executive coach.

Carroll Porter
Jackie is a conscientious and caring person. She throws everything she has into her role as a coach and is great at building relationships. Her unique insight and her ability to ask questions that force you to see things in a different light are what really made her stand out to me. If you are interested in self-improvement by building strong relationships and asking yourself the tough questions, then Jackie is the person to facilitate this

Jayd McGrath