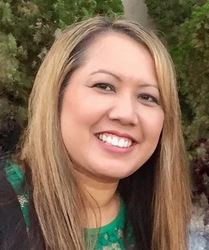 Dr Jacqueline Ashley

Riverside, California
Executive Coach, Leadership Coach, Performance Coach
Doctor of Social Work in Social Change & Innovation, Gallup-Certified Strengths Coach, Forbes Coaches Council, Certified Evidence-Based Coach
Are you highly motivated to achieve clarity, purpose, passion, or build your leadership as a new or emerging leader, executive, or high-potential individual? Then read on.
About Me
Leadership begins with how you lead your life. You are a multifaceted person and aspects of that show up in everything you do—at work, at home, everywhere. I can help you optimize your whole-person development and empower your ability to show up at your best each and every day, personally and professionally, despite whatever volatility, uncertainty, complexity, or ambiguity you may face.
Are you feeling overwhelmed in a new leadership role and want to transition successfully? Having difficulty managing the chaos of a new startup or change initiative? Struggling with work-life harmony, or navigating change or uncertainty? Perhaps you want to be more effective as a leader by increasing executive presence, emotion regulation, influence, and impact?
I have been coaching since 2010 and have coaching experience in entertainment, healthcare, technology, business, government, and education. I have helped clients sharpen their emotional intelligence skills, effectively manage change and navigate uncertainty, develop effective leadership skills through strengths-building, and improve stress management and design a lifestyle of work-life harmony aligned by priorities and values.
My coaching philosophy is that it is a process that empowers each individual through self-awareness, reflection, insight, action toward accomplishing goals, and accountability. I believe that coaching opens the door to possibilities that can be envisioned, explored, and pursued with passion. I want to collaborate with you to find clarity, purpose, and passion by helping you align your values, goals, and priorities, and cultivate authentic and effective leadership. I will provide structure and tools, and process will be a partnership effort. My approach uses a design-thinking, strengths-based, and whole-person approach that incorporates evidence-based practices to help you unlock and maximize your potential, leverage your strengths, cultivate innovative thinking, and optimize your well-being.
Reviews
Dr. Ashley is a consummate leadership professional who focuses on empowering her clients to show up at their best each and every day. At times, I disliked the discomfort of being challenged and led beyond my comfort zone, but I realized that this facilitated me to develop more holistically as an executive and entrepreneur facing the difficulties and chaos inherent in managing a startup. Her interpersonal skills, genuineness, and compassion provided me with a rewarding experience that was invaluable to the success of our collaboration.

W.A.