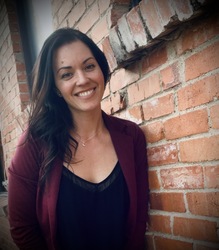 Jacqueline Campbell

Midlothian, Texas
Executive Coach, Entrepreneurship Coach
MA, LPC
Do you have a lot of stress, feel overwhelmed, or need a better work-home life balance? I help leaders and entrepreneurs calm their body and gain clarity in their mind.
Details

Midlothian, Texas 76065

2142359087

Send Message
Visit Website
Hourly Rate: $625 US Dollars
Gender: Female
About Me
Do you desire self mastery? Do you want to be in control of your choices, behaviors, and have a balanced life while you tackle the many responsibilities you take on but sometimes it can be too much? My program allows you to be more in touch with yourself and the people around you and this gives you more control of yourself, your surroundings, and the direction of your life while finding balance in your mind and body.
Hi there! I'm Jackie and I moved from the mental health field to the coaching field because my passion is for people like you, the highly ambitious client who tends to work a little TOO much. You might even have unresolved traumas or childhood issues that cause problems in your work and relationships. I assist with the work-home life balance and effective emotional intelligence. If you are moving to the next level and want to find and maintain balance or if you are already where you want to be professionally, but need other areas re-arranged, I may have what you're looking for. I offer a 12 month coaching program that needs 1 hour of your time on a weekly basis.
My program uses neuroscience, human psychology, and social dynamics to assist you in gaining calm in your body and clarity in your mind so you can find balance. We're talking about reaching your highest potential mentally, emotionally, physically, and professionally. If you're going to succeed we need you balanced in all areas!
If you are highly proactive and goal oriented and want full control of your life but without the stress, I might be the right person for you. Let's hop on a quick call and see!
Reviews
6 reviews (5.0)
Jacqueline is amazing coach, she goes deep and helps find out how your stresses and experiences are actually manifesting in your body. It's really difficult to pinpoint on your own what may be holding you back, and having a someone as trained as Jacqueline will help make sure you're operating at your peak level. Prioritize yourself and book a session with Jacqueline!

John Marlin
I had a wonderful session with Jacqueline Campbell specifically regarding an issue I have been battling for almost 2 years now. During the session Jacqueline's techniques helped me realize the underlying issue and that I was holding this emotionally in my chest. By the end of our session, I had a new, lighter perspective on the situation and the tight sensation in my chest had been resolved. Thank you Jackie!

Dawn C.
I recently had the privilege of experiencing a personal/business counseling session with Jackie Campbell, and I cannot express how profoundly impactful it was for me. From start to finish, this session was nothing short of exceptional. Her expertise, empathy, and genuine dedication to helping individuals navigate personal and professional challenges are truly remarkable. Right from the initial consultation, I felt valued and understood. During our session, Jackie created a warm and welcoming environment where I felt comfortable opening up about my concerns and goals. Her active listening skills are second to none. I would say to someone visiting her the first time "trust the process." I left the session feeling not only inspired but equipped with a clear roadmap to tackle my personal and business challenges. If you're seeking a counselor who combines expertise, empathy, and a personalized approach to help you thrive personally and professionally, I wholeheartedly recommend Jackie. My experience with her has been transformative, and I am immensely grateful for her guidance. She has undoubtedly earned my trust and respect as a five-star counselor.

Tasha Reed
After meeting with Jacqueline for 4 months, the impact she has made on my life is remarkable. Having a better understanding of how my brain, body, and my heart communicate and process emotions and feelings has given me the opportunity to be a more well-rounded person. I react differently to stressful situations. I have more patience with my kids, and employees. I speak softer to the people I love. It has also unlocked the ability to have amazing conversations with people that I know well, and complete strangers. Jackie is very professional, extremely knowledgeable, and takes a holistic approach to healing. I would highly recommend working with her through many different situations. You can tell she truly loves what she does.

Jon
I had an incredible experience working with Jacqueline! She made me feel comfortable, seen, understood and supported throughout the coaching process. She is both gentle in her approach and direct in her guidance. Her communication and method is easy to follow and leads you to dig deep to uncover blockages you may not even realize you have. We focused in on a particular professional issue I was having difficulty with and through Jacquelines coaching, I was able to gain some clarity regarding where the blockages are coming from and how to overcome those things. I could tell that my mind was processing our work for a couple of days after our session together, and that we had really done some intense work that will help me tremendously going forward in my professional career, as well as my personal life. I would 100% recommend Jacqueline for professional coaching!

Katie
To be completely honest it was both a life and career changing experience. Not only have I seen myself improve overall but Im focused in a way that I never thought possible. My visions and goals are clear. The drive and focus I have has improved my self esteem and confidence in my abilities beyond expectations. I would highly recommend Jacqeuline if you feel stuck or want to take yourself to the next level.

Kayla McEnturff