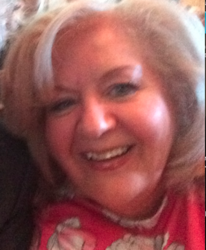 Jacqueline McCartney

London, England
Executive Coach, Leadership Coach, Team Coach
DCaM; MSc; MA; EMCC Master; Certified Professional Practioner
Want to be your best self? Navigate business challenges & change? I partner with motivated executives to enrich their personal approach, improve team effectiveness, & enable organisational growth.
About Me
Hello! I've been a coach for many years working in the UK and in a more international setting eg UAE, the USA and mainland Europe so I carry with me in an inbuilt global perspective and considerable experience in working with diversity and inclusion in a very practical way. A good coach needs to like people and I get a real kick out of supporting people as leaders and managers to develop themselves and their teams in support of their organisation's strategic ambitions. People and organisations are constantly facing change, and whilst it can be challenging, it is also an opportunity to grow and develop individual and team potential and generally expand horizons.
I approach coaching, mentoring and organisation development from a systems thinking perspective which means I am primarily concerned with the development of the individual within the context of the wider organisational agenda such as the vision, mission, purpose, values and strategic objectives. For me, such an approach is instinctively 'right' and practically appropriate. It also assumes that these key building blocks exist. If not, we can work on that too!
Our first session would start with what are you seeking from coaching? What's brought you to coaching and what do you want to get out of it? How might I be useful to you in exploring your agenda, whether its developmental, attending to a specific issue or something else work related? We'd discuss how we might best work together - what suits you? what works for me? This is a 2-way conversation, with you leading the way and me responding to what you are saying and sometimes to what you are not saying! But that is likely to be further into our conversations because at the core of an effective coach/coachee relationship sits Trust - you need to be confident in me and vice versa. Trust can take a little time to build but it emerges from you feeling that you are being listened to, that I am skilled at what I do and that we are in this together.
Reviews
3 reviews (5.0)
My org was looking to partner with a Professional Services Institution to conceptualise & implement its very first Mentorship Programme. After scouting for many months and almost giving up on the search, we somehow decided that there was nothing to lose in screening a certain boutique agency that had also made the pitch (it seemed as though they stood no chance whatsoever). Little did we know that this would change the face of our org's Leadership, for a very very long time. Jacki came up on Skype (positioned by the agency as the resource for the job) and in 3 minutes, we knew that "she was the one". Armed with her double Masters and a Doctorate, double energy & passion, double astuteness and many other things double, we saw her working tirelessly with our Leaders and turning what had become a severely insinuating and toxic environment, into a thriving & nearly-celestial place to work. Since then, Jacki has been my life-coach and I owe a very big part of my career advancement and personal happiness to her. When we first started off, I was at the deepest end -- with a regressed career, blurry future and a sense of hopelessness overall. But it was Jacki who awakened me to the limitless possibilities, helping me make those bold decisions that I had been avoiding for many years and believing in my inner potential. Whether it's for your organisation's Leadership Development or for your Personal Growth, please look no further. Dr. McCartney is your go-to person.

RAHUL RAO
I met Jacki whilst embarking on a NHS Leadership course, and from the very beginning I found Jacki to be not only very engaging and knowledgeable, but also very encouraging. Jacki has a talent for getting the best out of you by teaching you to use reflexivity, and by adapting this you start to constantly review and build on your inner strength and understand why your weaknesses are your weaknesses and turn them into positives. She has a wealth of experience of coaching, and this gives you the confidence to adapt to a new way of problem solving and embracing change, rather than being afraid of it. I have grown so much since meeting Jacki, and I now feel a more confident and proactive manager because of my development thanks to Jacki. Jacki has continued to send inspirational quotes and emails since the course ended, and her words of wisdom always seem to arrive just when you need them most. I would not hesitate to recommend Jacki as a coach to any of my peers or colleagues.

J.P.
Jacki McCartney was my Executive Coach for a period of three years. At the time, I had been promoted from a senior management post and appointed to my first Executive-level role. During the period of coaching, I gained my first Board appointment and this was to a large utility company (turnover circa £800m). Jacki is expert in her coaching role. Using a range of skills and techniques, from academic texts to poetry, she provided me with structured support which helped shaped the path as I navigated my new career challenges. Always warm, engaging and challenging, Jacki's directed probing of the effectiveness of my approach helped me to help myself in anticipating and managing potentially difficult situations. Jacki's support was invaluable and I would recommend her to anyone transitioning in their career and moving to and operating in the very highest levels within companies.

ML