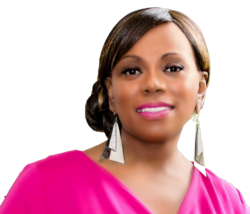 Jacqueline Miller

Westfield, New Jersey
Career Coach, Entrepreneurship Coach, Life Coach
BA, Certified Neuro-Linguistic Programming Coach
My ideal client seeks to bridge the gap between her current life status & her aspirations for career excellence. Whether to be her own boss or a corporate exec, clarity & work/life mastery are a must.
Details

Westfield, New Jersey 07090
Send Message
Gender: Female
About Me
I'm a certified life NLP (neuro-linguistic programming) coach whose primary passion is helping ambitious women find their purpose and subsequently experience success. Whether you're a millennial just getting started, or a mid-level manager & mom who is wondering what her next move will be and how she's going to be able to balance it all between home and work - I've got you! I'm passionate about bridging the gap between high-achieving women & their aspirations for career and life excellence.
As a former corporate senior human resources executive, I'm passionate about helping all women in the corporate workplace find their voice, own their power, ensuring that they are seen, heard and compensated for their contributions.
Having experienced a successful corporate career and enduring the sudden death of my husband on Super Bowl Sunday 2002, I know the true meaning of mastering what some call work-life balance. I like to refer to it as healthy harmony.
After becoming what I refer to as '"suddenly single," I have experienced raising two amazing children, managing a demanding career, then taking a leap of faith to start my own company. I refused to allow the loss to result in me becoming lost. I also now serve as a grief support facilitator, supporting other parents who have either lost a spouse or child.
I'm known as the "Get Your Life" Strategist"- (Google me) because I'm committed to speaking truth, not fairy tales. Accountability is key & action is a must. Strengthening confidence & leadership skills are my forte.
Key questions: Just how badly do you want to witness a change in your life and achieve your overall life goals? What are you willing to do to make it all happen?
What would it mean to you to be able to gain overall clarity surrounding your life, be accomplished in the business or career you desire, have the great relationship and family dynamic you've dreamed of, by having MORE success, money & time?
Let's connect and discuss how I can support you.
Reviews
9 reviews (5.0)
I began coaching with you because I wanted to better understand and define my career path. To determine what my next steps for my future should be. However, until I began working with you I didn't realize that I didn't know what made me tick. I couldn't figure out my next steps until I figured out who I was. Until I began going through your coaching exercises and our sessions together, I didn't realize how unhappy I was overall and how uncertain of who I was anymore. As a result of working with you, I am now able to embrace the fact that I am worthy. I am smart and I am confident,

Stephanie, Engineer, Los Angeles, California
I wanted to thank you for taking and making the time from your busy schedule to lend your expertise to me as I step into faith and begin my journey of re-employment. Be it entrepreneurship or as an employee in a career I have a passion for....your wisdom and insight of connecting with ones inner feelings regarding their obstacles and doubts is refreshing and a true gift, not many can claim. You can! After our meeting, it's clear to me why your clientele and supporters value your skill set. I wish you continued success as your journey continues!

F.McNeil, Self-employed, Union County, NJ
Coincidences do not exist. Every one of your experiences is orchestrated by the creator for you to use on your journey...for your life, your growth, your happiness! I am grateful for finding Jacqueline. It's been a week of dark clouds and rain for me because I was letting small thoughts block my sunshine. Jacqueline just made it a sunny, hot 100 degrees in my mind and soul. The words she just spoke have given me the charge I need to OWN THIS DREAM and DO THE WORK to make it real. Thank you! It's amazing watching a woman walk in her power, unapologetically rock her God given gifts, and empower others to do the same. You absolutely rock!

K. Webb, Career Coach, Atlanta, GA
Following my session with Jacqueline, I thought a little more about who I wanted to serve as a new entrepreneur and how I was going to serve them. She helped me to gain greater clarity on who my true audience was. Once I gained that clarity, I was able to pinpoint two main pain points related to potential clients, which will benefit me tremendously in my business!

S. Pittman, Business Owner, Va.
I must say before your program I was unclear of what direction my life was going. So I signed up for your Jumpstart Your Mom Life program to help me redefine my life. This was one of my defining moments in my life. This program helped me get laser focused on ways I can improve my life by taking several tiny steps for every one major step. Working with Jacqueline Miller has been phenomenal. She knows how to make you dissect your goals and create monumental wins. Thank you again Jacqueline Miller. I appreciate everything you have done for me.

-W.Jackson, Business Owner, Phila, PA
I would say that I felt anxious, and stuck. I had some ideas of what I might want to do, but I wasn't sure if it was the right time for me personally. I felt like I needed to shock myself into action. I respected Jacqueline, and felt she could assist. I am happy with my decision to work with Jacqueline, I have no regrets whatsoever. Through working with Jacqueline, I had the opportunity to be connected with two women who are pursuing their dream of being an Interior Designer. I was able to clarify my own desires to develop a staging business, which is what I really want to do. The best part of working with you was your supportive encouragement. Whether it was a kind word or kick in the butt, it helped. Jaqueline is a straight shooter and can really help you cut out all the nonsense in order to get where you want to be.

J. Watts, Aspiring Entrepreneur, Chicago, IL
Jacqueline Miller is an inspiration and provides a great deal of insight, support, and guidance to the budding business owner. When I initially ran my thoughts past her, she asked guiding, open-ended questions that really helped me to hone in on what I wanted to do and how I wanted to do it. She asked me questions that I had never thought about before and they led me to research and create a plan of my own. She spoke to me from personal experiences and from the experiences of others who she has assisted. She gave me suggestions on how to market my business and how to identify my ideal client. She also talked about handling objections and how to bounce back and continue with my plan. Jacqueline was a tremendous help to me and I highly recommend her if you need assistance with making a dream a reality.

R.Horn, Educator, NJ
Before I began working with Jacqueline I felt as though I was in a rut, a hamster on the wheel of life running in circles, but getting nowhere that I wanted or needed to be. I signed up for a coaching program because it just made sense. Like all great athletes have a coach, I needed Jacqueline's guidance and expertise to enliven and embolden those skills that lie dormant within. Honestly, being apart of Jacqueline's community has been the pivotal turning point in my life. It was truly a great decision and a transformative one as well. I finally occupied a safe space to be vulnerable where I could collect my thoughts, discuss them freely in the absence of ridicule and judgement and hone in on my goals, set up a plan of action and execution. None of this would have been possible without Jacqueline, she was instrumental in helping me to clear my mental clutter and get down to the business of setting a plan to live my best life. Jennifer Joly

J.Joly, Self-Employed, NYS
Before working with Jacqueline, I truly felt fragmented; there just weren't enough hours in a day to do everything. Working with her helped remove the clutter. I want to be a successful business woman and I will be one soon. However, in order for me to get to that moment I not only have to put in the work but also learn to keep everything in order. I needed to learn how to ask for help when I need it. After working with Jacqueline, I am no longer fragmented. I am focused on achieving my goals and can't wait to see my returns on my investment. You have a beautiful spirit about you, Jacqueline. You're a successful mom and business woman and you have decided to help other women achieve their dreams. You're are just awesome. -Venus Henderson

V, Hughes, Business Owner, Mesa Arizona
The Smart Way To Find A Coach
Only Noomii has thousands of life coaches and business coaches in hundreds of cities

1 Describe Your Goals
Tell us what you want to achieve through coaching

2 Get Matched
We send you 1 to 3 compatible coaches

3 Free Consultations
Consult with your matches and find the best fit for you
4 Hire Your Coach
Start coaching and making progress on your goals!
Find My Ideal Coach Now