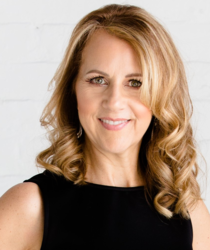 Jacquie Nagy

Winnipeg, Manitoba
Entrepreneurship Coach, Performance Coach, Life Coach
International Certified Neuro Linguistic Programming [NLP] Coach & Trainer
How do you see your life in 1, 3, 5 years? Will you be living YOUR dream? Maybe now is the time to stop making other people's dreams come true and start living yours?
About Me
Can you imagine yourself living YOUR dream? Enjoying a meaningful career, great income, and making a positive impact in the world?
So... what stops you? Or...What's missing?
For some people, it's not being crystal clear on what they want. For some, it's a fear of feeling vulnerable and being truly seen and heard. And for others, they know what they want and are deeply afraid to take a risk.
I WASTED 20+ YEARS LIVING OTHER PEOPLES' DREAMS
I was unclear and afraid to take action. So I stayed in a career where I wasn't valued, not using my natural talents, and didn't feel I truly belonged. Even though I was successful I felt like an imposter. It nearly destroyed my mental & physical health.
Finally, one day I decided to hire a coach and my life changed–forever!
WHY COACH WITH ME?
When you hire me to be your private coach & mentor you will:
- Get CRYSTAL CLEAR on what you really want - both life & career
- Shift out of the complacency trap so you feel MOTIVATED and taking action
- Eradicate unconscious barriers that are blocking your TRUE AUTHENTIC SELF from emerging
- Identify your core VALUES & natural TALENTS
- Set AUTHENTIC OUTCOMES & INTENTIONS that are aligned with your dream
- Crush stress and overwhelm so you can be consistently CONFIDENT
- Communicate from your heart so you are truly SEEN & HEARD
- Bust limiting BELIEFS, inner BLOCKS & CONFLICTS
- Embody high-quality states so you can BE YOUR BEST YOU
- Create an action plan so you achieve the RESULTS YOU DESIRE

WHAT QUALIFIES ME TO COACH YOU?
- 12 years experience as an International Certified NLP Coach, Hypnotherapist, NLP Trainer [Certifying NLP Practitioners & NLP Masters]
- 42 years successful business experience [12 as an entrepreneur]
- 62 years young (NO typo!)
I'M LIVING MY DREAM LIFE ~ I BELIEVE YOU CAN TOO!
Take a pause now...

Do NOT throw away another precious year of your beautiful life living someone else's dreams. Call me NOW. Let's create your amazing life LIVING YOUR DREAM!
Reviews
11 reviews (5.0)
"I have learned through Jacquie and NLP, that awareness is not just tuning in to what's happening around us, but actually harnessing that knowledge and transforming it into personal power. We can create what we want and do not have to allow something to simply happen to us and then to react in ways we do not want. We can have more control of our reactions to situations than we think!"

J. Curran, Self Employed, Winnipeg, Canada
"Jacquie is been instrumental in my learning about what I want and the quality of life I want - where I can keep focus and great relationship with the people around me. Since working with Jacquie I have moved towards the business of my dreams, a home of my dreams and my family life is fabulous. Thanks a million Jacquie"

Laura Chattington, 35, Small Business Owner, Cascais, Portugal
"That NLP is really amazing stuff! I'm looking forward to acquiring more NLP skills so I can help myself and others to break free from the anchors that drag us down and hold us back from realizing our dreams and from living active, bountiful lives."

Jeannette Lupien, Physiotherapist, Northern Regional Health Authority, Thompson
"As my coach, Jacquie helped me resolve a few very important problems related to my inner state and confidence. Jacquie helped me by finding and resolving some very deep inner conflicts affecting my state and my business in a negative way. As a result of my work with Jacquie I have created and successfully delivered two excellent business workshops for a large group of business leaders in Europe. And even more! After the workshops the same leaders engaged me for a six-month online training program for their teams and two more live workshops before end of the year. It means that I will double my income this year!"

Irina Mikhalitsina, Marketing-MindSet Coach for Entrepreneurs, Montreal, Canada
"Intelligent, courageous, flexible, thinks and acts out of the box when she chooses to, confirms to the norms when it is more effective to create contexts of change for people. Jacqueline is a gracious presence, she can be gentle and tough, can access various energies and states to facilitate change. She is well equipped in terms of technical knowledge, having studied state of the art change strategies and technologies with some of the best in the world. On several occasions I've witnessed her working successfully in cross cultural contexts. She is a source of inspiration and growth to me. If you want to progress in your endeavours Jacqueline can guide you successfully."

Catalina D. Flore, Business Coach and NLP Trainer, Fit for the Top
"Jacquie's passion to help people be their best, along with her energy and positive attitude is refreshing."

Kathleen Eidse-Klassen, Immunotec Inc.
"At ease and relaxed is how I felt. From the start of my breakthrough session to it's' completion I felt I was in good hands. Jacquie has incredible warmth and displays a competency which shines through. These allowed me to approach my issue both with a sense of exploration and curiosity. I discovered so much I was not aware of and enjoyed the manner in which we discussed certain aspects of those. With this sense of discovery I have learned more about myself and also feel well equipped with the resources I gained from the session. I would strongly recommend to anyone interested, give yourself the experience of a breakthrough session. Learn more and become more empowered. With Jacquie this exploration is an amazing one."

B. Carikas, Senior Graphic Designer, United Kingdom
"Jacquie helped me identify feelings and given me effective and valuable tools to work with. I so appreciate the gifts and insights throughout my NLP coaching sessions. Jacquie excels in her abilities and her warmth, sensitivity, and heightened intuition are a blessing to all. Thank you for this valuable experience and I look forward to working with you again!"

Deborah Smith, Essence Yoga, Winnipeg, Canada
"I'm beginning to understand my (behavioural) patterns and activities and how to move to a higher state of performance. I will use this to assist me in achieving my intentions and to help myself to change my patterns."

V. Reader, Project Manager, Winnipeg, Canada
"Conflict was overloading my life. I came away feeling more self-confident and reassured."

A. Hughesman, Winnipeg, Canada
"Jacquie, Thank you for expanding my vision. I sincerely hope this to be the beginning of breaking some unproductive patterns of behaviour"

Dr. G. Stolarskyj, Dentist, Winnipeg, Canada