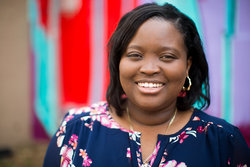 Dr Jade Enrique

Marietta, Georgia
Life Coach, ADD ADHD Coach
Doctorate in Education; Certified Youth Mentor/Leadership Coach; Graduate degrees in special education, school psychology, & family therapy
I work with frustrated, unhappy, unsure teens, young adults, & career professionals who are losing faith in themselves. I help them get balanced & unstuck, so they can be confident about their lives.
About Me
Hey there, I'm Dr. Jade.
I AM YOUR COACH.
I AM YOUR PROBLEM-SOLVING PARTNER.
​I use evidence-based coaching strategies to help people like you find ways to have a better life balance (so you can FINALLY live your dream life of not stressing all of the time)-- while still saving some time for your social life.
What are some common things that my clients speak to me about?
-Stress reduction & management;
-Family & Peer relationship challenges;
-Self-confidence and self-esteem building;
-"Real-time" Decision-making;
-Personal leadership & self-responsibility;
-Pressure (self-imposed & from peers);
-Adjusting to changes in schedule or usual routines;
-Managing positive and negative emotions about academics;
-Identifying clearly-defined short and long-term goals; and
-Remaining focused on and motivated to complete goals when you face roadblocks.
Currently, only virtual coaching sessions are available.
Reviews
Dr Jade doesn't have any reviews yet.