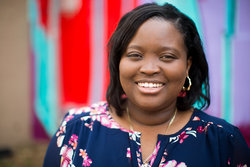 Dr Jade Enrique

Newnan, Georgia
Life Coach, ADD ADHD Coach, Family Coach
Doctorate in Education; Certified Youth Mentor/Leadership Coach; Professional ADHD Coach
I am a success coach who works with frustrated or unsure teens, adults, & grads who are losing faith in themselves. I help them get balanced & unstuck, so they can be confident about their lives.
About Me
Hey there, I'm Dr. Jade.
I AM YOUR SUCCESS COACH.
I AM YOUR PROBLEM-SOLVING PARTNER.
​I use evidence-based coaching strategies to help people like you find ways to have a better life balance (so you can FINALLY live your dream life of not stressing all of the time)-- while still saving some time for your social life.
What are some common things that my clients speak to me about?
-Stress reduction & management;
-Family & Peer relationship challenges;
-Self-confidence and self-esteem building;
-"Real-time" Decision-making;
-Personal leadership & self-responsibility;
-Pressure (self-imposed & from peers);
-Adjusting to changes in schedule or usual routines;
-Identifying potential careers & future direction;
-Motivation, value, and leadership skill identification;
-Managing positive and negative emotions about academics;
-Identifying clearly-defined short and long-term goals;
-As a young professional, staying focused while preparing for licensure or completing work tasks;
-As parents, helping children with ADHD manage the symptoms and challenges they face academically, socially, and elsewhere; and
-Remaining focused on and motivated to complete goals/projects when faced with roadblocks.
Together we will create a plan to improve your academic, professional, and/or personal success.
*Only virtual coaching sessions are available.
Reviews
2 reviews (5.0)
Dr. Jade has been such a pleasure to work with! I had been feeling very lost in my current career and she has really helped me to zero in on what my skills are, what areas I would truly excel in, and also what work I would actually enjoy doing. I hadn't completed a resume or cover letter in 5 years and now I'm much more confident applying to jobs in new fields with her guidance. I've found out a lot about myself during this process and have already secured a few job interviews! I'm forever grateful for my time with her and am so excited about my new career path.

Brittany
My experience with Dr. Jade Enrique in these past 8 weeks has been phenomenal. I have been struggling with time management, organization, and motivation in my academic life since I was a small child. With Dr. Jade's guidance, I've discovered so much about myself. By evaluating my study habits, student traits, and attitude towards education, Dr. Jade was able to take an extremely personalized approach to our coaching. I recommend Dr. Jade to anyone who is looking for a professional, comprehensive, and dedicated coach. The structured method in which we tackled my goals helped me to develop into a better student, and it was absolutely worth the investment.

Naeem Chowdhury