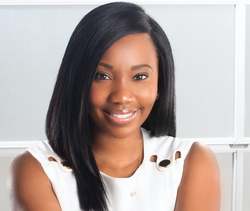 Jadonna Williams

Atlanta, Georgia
Business Coach, Entrepreneurship Coach
PHR
I coach aspiring entrepreneurs and help them take their vision from idea to full execution. I hold my clients accountable and provide them with the resources and support needed to be successful.
About Me
Where you see challenges, I see solutions!
I'm an Execution Strategist with a passion to see other's maximize their potential and pursue their desired business goals.
I spent 12 years working as a Human Resources Professional in Corporate America, for some of the most notable Fortune 500 companies. I earned my Bachelors in Psychology from Georgia Southern University and a Master's in Human Resources Management from Troy State University. In addition, I also completed a Professional Human Resource (PHR) certification and a comprehensive Life Coach Certification program.
Whether working with small businesses to design Human Resource strategies, optimize administration, or supporting aspiring business owners as they overcome barriers and launch successful startups, my corporate and classroom experience has provided me with the necessary skillsets to develop personalized solutions, which enable clients to see real results.
I've encouraged others to break down barriers and see beyond what they ever deemed imaginable and I can do the same for you. Take the first step in changing the trajectory of your future and schedule your consultation today!
Reviews
4 reviews (5.0)
Jadonna Williams has been a great help for my business. Through her coaching, things are on track and moving the right direction. I am very grateful for her help and all effort she put towards making sure my business is successful.

Dominique Boone
Working with Jadonna has been amazing for my business! During our 4-week session, she helped me bring structure, order, and clarity to my business. Within the first meeting, she helped me realize 5 additional revenue streams. She also helped me implement systems and processes to automate the administrative task, so I can focus on billable tasks. After working with her I had the foundation necessary to take on multiple clients. I highly recommend her for anyone that is an aspiring entrepreneur and unsure of where to start and how to develop their business.

Shanita Palmer, Esq.
Anonymous
Jadonna was a consummate professional! From the beginning, she provided me with timelines, resources and contacts to help bring my business from just an idea to a realized LLC. She was instrumental in all facets of developing my business plan. She tailors ideas and suggestions to reflect your personalized business and brings in her expertise from numerous years in management and the corporate world to assist you. Working with her helped me to refine and focus my business and overcome the obstacles you face as an emerging business owner.

Alexis