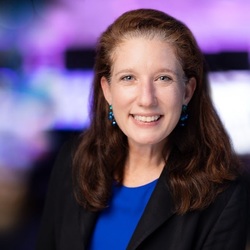 Jaime Chambron

Dallas, Texas
Career Coach, Entrepreneurship Coach, Leadership Coach
BA, Pragmatic Marketing, Design Thinking
Professionals & Entrepreneurs: Personal Branding (resume, LinkedIn) Stuck Professionals: Career Advancement (Branding+Coaching+Education) Professionals wanting more senior roles: Challenger Program
About Me
I help professionals make career & business breakthroughs so that they are doing the work they love, are paid what they are worth and have the time to enjoy life. I make the intangible tangible.
The way I help them is by gaining clarity, exploring possible paths, decoding their value to rebuild confidence, developing their story and personal brand materials (so to have a rock star resume, LinkedIn profile & cover letter), implementing an interview magnet system, learning how to promote themselves, and teaching them how to negotiate their worth.
Differentiators
- I am the person you work with and will talk with you live through the process
- I go beyond your resume - I give you guidance on tapping into hidden job market, career advice, interview questions and more
- I take a fresh and different approach from others providing similar services
- I bring over 20 years of experience building, growing and transforming talent in over 13 different organizations
- I have helped individuals land new opportunities through this career advancement system for over 5 years
Bio
Jaime Chambron has started three companies, held leadership roles at 10, along with leading a non-profit and co-founding the Alliance of Technology and Women in the span of just over 20 years. She has been through acquisitions, managed mergers and changed bosses more than she can count. She has applied her years of business experience in building, growing and transforming talent to build the Career Agility SystemTM to help others accelerate not just their career progression but also find fulfillment in one's career. She is known as "The Career Catalyst" – Decoding one's value, interests and accomplishments to motivate, connect and grow. Jaime provides career coaching out of Dallas, Texas in person or virtually to anyone in the world.
Reviews
Jaime doesn't have any reviews yet.