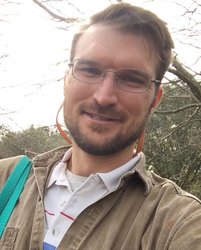 James Deas

Charleston, South Carolina
Career Coach, Performance Coach, Family Coach
Former Child Life Specialist
I coach people looking to take they next step in their career, including entrepreneurs. I also coach parents and anyone who is striving for more engagement, joy, and influence in their relationships.
About Me
Do you feel like there aren't enough hours in the day to give attention to everything and everyone who matters to you?
Feel like your next big move, with family or career, is out of reach?
You know your skills, and can imagine work you love, but unsure of the next steps?
Like the trust with the important people in your life is lower than it should be?
Has it been way too long since you really had fun?
It doesn't have to be that way. You CAN manage family, career, and still have free time. Most people lacking these have not set clear priorities and boundaries, instead saying yes to too many other things.
This is where my coaching comes in. We start by looking at what matters most to you, coming up with ways to spend more time there, and then figuring out ways to eliminate or delegate the rest.
We'll use tried-and-true methods to get to The Point quickly (and enjoyably). I'll listen deeply and ask questions that help you re-discover what it's all about for YOU. When you have things in order, and feel confident in saying No to the time-wasters, you'll experience the freedom of being able to enjoy life knowing that no disasters are looming. And the freedom to say yes to more of the fun opportunities that have been on hold.
About me: I've been 1) working with children/families and 2) starting and running various businesses for as long as I can remember. I created a life of freedom, rarely more than a 4-hour work week, and it has allowed me to volunteer with families in hospitals, churches, and schools. I currently host a podcast to help parents and adults apply peaceful and effective communication with children. I became a coach because I love helping others on their path to financial & personal freedom and a happy home!
Please note that I only take 2 clients at a time so that I can totally focus on your goals and our conversations.
Reviews
5 reviews (5.0)
Sometimes when I'm talking to James, he just asks these questions that I can't answer. But he's not doing it in a mean way or anything, it's not like a trick question. Like at first I am thinking "who are you to ask? and then I can feel myself getting defensive. And sometimes we'll just pause there, and it's not like talking to my friends where somebody is always talking. I can think of a couple questions he asked me months ago that I still think about all the time, and I wonder if my answer is really right, or if I just want that to be the answer. Or if I'm embarassed to admit I don't know... uh oh But he know's that stuff is going to come up with people, and is just very cool about it, and just feels like the kind of person you can be upfront with. Also he was very nice about times when I missed the call or if we went over, and I'm lookng forward to calling him some day down the road to celebrate my success!

Mariah R, Bank Manager, Charleston SC
James used to work at the school with my boys who were crazy about him, always talking about him. He was a great influence on them, and somebody they could trust and talk to, and then when he worked with me I could see why. He has this way of making you feel like your issues are the only thing that matters.

Penny W, Teacher, Summerville, SC
I don't have kids, that was one of the problems my wife and I were having. Not sure how we got this far without help sooner, to be honest. Whats your relationship worth? Whatever it is, James is not charging enough. We had talked to some other people, but everyone just gives advice and doesnt take the time to get to know people. Sometimes you just know when somebody gets to you. Thanks.

Eric and Elle, Cleveland, Ohio
I got my kids back!!!!! Thank you, James. This is how I want to be as a parent --- or at least I'm a lot closer. I feel like this should be a required course for new parents : D

Missy, Summerville, SC
Before I started working with James, I was struggling to manage my children. Sometimes it was like we weren't on the same planet, the way the children would fight with each other, and disregard my attempts to establish rules. I spend a lot of time at work, so we would have limited time together, but none of us were thrilled to be together. James worked with me just 8 weeks. Honestly a lot of it "clicked" in the first conversation, and the rest was just details, and accountability. The kids got a chance to chime in too, and they shared stuff with him that I had been ignoring. I can't say James fixed everything for us, but he got us to a place where we could fix things ourselves, by having and using practices that build trust and communication.

Sarah, Homeschooler, Charleston SC