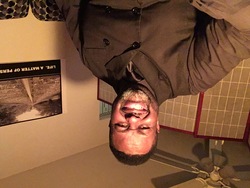 james falcon

Essex, Maryland
Life Coach, Leadership Coach, Relationship Coach
Multiple coaching certificates of completion
My ideal clients are men or women between 40-59 sandwiched between providing care for their children and their aging parents who have abandoned the pursuit of their own personal goals & aspirations.
About Me
I personally practice a very simple yet powerful approach that I developed in my rehab journey from being paralyzed (from a stroke)to being propelled into my purpose as a life coach. I am a Self-Love Practitioner (SLP) which is an intense personal self-assessment process that I undergo daily. met. As a result, I acquire the resources and assistance necessary to be wholly healthy so I can become the best version of myself possible first; for myself and then for others, in that order. The SLP is the approach I use with all my clients: individuals, couples, leaders, and teams. I coach my clients on how to apply the 7 stages of the SLP to every area of their lives to maintain whole health, improve performance, attain goals, and enjoy a better quality of overall living personally as well as professionally.
I am an expert in performance improvement, goal setting, and attainment. I help clients apply that very same formula for success to create new paths to goals and subsequentially to their purpose. I believe the change for which we yearn must begin, be cultivated, and sustained first deep within before it can ever be manifested around us. My coaching approach facilitates personal transformation that spreads like wildfire into other areas of our lives, our relationships, and our professional endeavors. Contact me today and let's gain the ground you've always wanted to but never had the opportunity. Now is the time!!! I am an expert in getting my clients into motion and in keeping them in motion toward their goals.
Reviews
I can honestly say Mr. Falcon is a wonderful leader. I had the honor of working with him and his demonstration of integrity, empathy, and coaching gave me what I needed to succeed. His gentle but assertive approach helped aid me in decision making and self awareness. He has a very fluid coaching approach, which helps one feel comfortable. I would highly recommend Mr. Falcon's services.

Brandy Peay