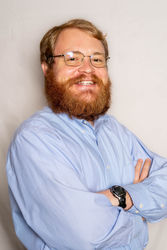 James Lovas

Roswell, Georgia
Career Coach
Are you an ambitious young professional not sure where to go next? If you're stuck where you are, I'll help you vision a fun, motivating career and tap into resources YOU ALREADY HAVE to get there
About Me
I coach people young in their careers who crave a sense of fun and meaning in their work. Do you spend Sunday dreading Monday? Do you feel like you're working on someone else's dream, not yours? Do you feel like you're just following along wherever your job leads you, not sure how to take command of it?
YOU have the ability to change that! You can look forward to Monday. You've not yet got there because you don't know where "there" is. You don't know exactly what work you want to do. You have an idea of what you might like, but, just maybe, you're scared of trying it.
This is where my coaching comes in. Through the Career Accelerator Program, developed my own coach Dr. Daniel Perttu, I walk with you as we reflect on your current role, your strengths, and your interests. Then we'll explore and exploit opportunities you have to grow into a new role.
When I went through the Career Accelerator Program, I came to know myself better. I found a sense of clarity. Not the clarity to see the entire road ahead - but the clarity to see firmly the next step or two in the path I could choose for myself. After working the program, I felt like I had the skills to find the next step in the path a lot better than I did before.
I've always been good at any academic subject I put my mind to - I graduated summa cum laude from Georgia Tech with a degree in Industrial Engineering - but it took me about 4 years after college to learn the courage to pursue the work I truly love - learning, teaching, and coaching. I have 6 years' experience with a Big 4 consulting firm. In that time I built a superb network that helped get out of a job that made me groan and into a fun role with our Learning Team. That shift also helped me find the time to start my coaching practice on the side.
I'm looking forward to helping YOU find work that makes you smile when you think about it.
Reviews
I had the privilege of having James Lovas as my career coach. During this time, he laid out some possible steps I could take to make my professional experience better and more financially sound. He was competent, thorough, and skilled. 5/5 stars!

warner depriest