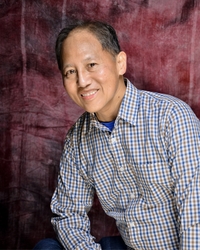 James Wylie

Sewell, New Jersey
Business Coach, Executive Coach, Life Coach
BS, MBA, NLP Certified, Author, Adjunct Professor in Business, Certified Coach
I specialize in working with business professionals in helping them deal with the daily challenges of moving your business forward, especially in a B2B environment. I can help you grow your business.
About Me
Hello, my name is Jim Wylie. I have a BS in Chemical Engineering and have a MBA. I have worked for a multi-national conglomerate for over 40 years with positions ranging from R&D, Process Engineering, Project management, Product management, Marketing, and Global account management. I have managed teams for capital projects to managing a global network of managers. I was a corporate recruiter for the company for over 3 years. Served as adjunct professor in business for 14 years.
I have been certified through the The Executive Coaching University as a Certified MasterMind Executive Coach. I have worked with various people ranging from R&D managers to Executive Vice Presidents in various industries that worked in retail, industrial, and B2B environments.
Being technically educated and trained, I had noted parallels between how a lot of the principles of science can be applied in life. I even published a short book detailing these principles titled Life Imitates Science (available on Amazon). These principles provide some of the basis for me to work with clients and help them gain a clearer understanding as to what may be mitigating them from moving forward.
Enough about me. What is important is YOU. I would love to work with you and assist you in discovering (or re-discovering) you. The main joy in this profession is simply talking and helping folks to achieve self-actualization, to experience that epiphany to make your life more fulfilling.
Reviews
James doesn't have any reviews yet.