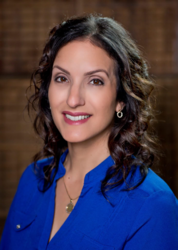 Jamie Coscia

Albany, New York
Life Coach
Licensed Clinical Social Worker
I coach men and women to uncover what is keeping them stuck and help them live their best lives. Let's take your life to the next level. Find your joy and passion again!
About Me
I have been helping people transform their lives in the role of a therapist for over 20 years. In the past several years I decided to become a life coach because I realized my style as a therapist closely matched the core values of a life coach. I enjoy helping people realize their potential, learn to see possibilities, hold themselves accountable and manifest their dreams. I feel privileged to be a part of people's journey and want to help people take their lives to the next level. I believe that everyone is their own expert and holds the key to their success inside of their vast intuitive selves. I believe we all have our own internal guidance system and that if we learn to trust it, we can achieve anything our heart's desire. I use humor, wit, constant encouragement and inspiration at every twist and turn of the journey. I believe life coaching can be a transformative experience on many levels. I believe that if people are willing to open their heart and be honest about their deepest fears and desires, they can learn what is blocking them from the success they desire. Whether you seek a healthier lifestyle, a loving relationship, a more fulfilling and satisfying job, more financial success, or you want to find more meaning and soulful purpose in your life, I can assist you in moving from visualizing these goals to materializing them.
Reviews
Jamie doesn't have any reviews yet.