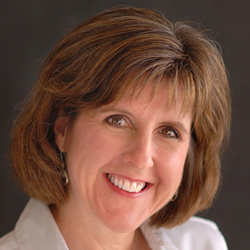 Jan Carley

Vancouver, British Columbia
Executive Coach, Leadership Coach, Team Coach
Certified Executive Coach Royal Roads University, Bachelor of Arts Theatre - Queens University
I specialize in coaching high-performance executives, senior leaders and entrepreneurs to leverage their signature strengths and unleash possibilities that maximize their potential and success.
Details

Vancouver, British Columbia V5Z 3Z8
Gender: Female
About Me
Jan coaches executives and teams to creatively achieve a leading edge of excellence by smashing limiting paradigms and supporting them as they create transformative new possibilities that will take them and their organization to the next level of success. A possibility catalyst, Jan will help you identify, access and maximize your and your team's performance potential and gain the clarity and focus needed to achieve your biggest vision.
Jan is a Professional Certified Executive Coach credentialed with the International Coach Federation and is CEO of Creative Coaching Group based in Vancouver, BC, Canada. Jan draws on her more than 25 years experience working in senior management in the professional non-profit world of the performing arts to bring a creative and progressive whole-brained approach to her coaching programs. Her book, Harmony from the Inside Out - Creating and Living your Performance Potential, has been critically acclaimed worldwide and is now in its third printing.
Jan is committed to facilitating and supporting positive changes in people from the inside out and lives with a core belief that "anything is possible for anyone." She brings a progressive, whole-brained approach combined with boundless energy and a healthy sense of humour to her executive coaching programs. Her coaching is guaranteed to bring you clarity, direction and fast results.
Jan is currently Associate Faculty at Royal Roads University teaching the foundations and personal mastery course in the highly-regarded Executive Coaching Program and she is also a certified facilitator of the Strength Deployment Inventory (R), a tool for improving relationship effectiveness and reducing conflict.
Reviews
14 reviews (5.0)
"She was able to help me focus on what I was truly passionate about and give me a real sense of direction. Every time I left a session with her, I was energized and excited about the possibilities that lay ahead for me and now the feeling is with me everyday. I would highly recommend Jan as a coach to anyone!"

Julie Macdonald
"Jan is a natural, intuitive coach. She has helped me discover a brand new career that honors my values and passions. Coaching with Jan has given me greater authenticity and fulfillment in all areas of my life."

Mary Lynn Ghinzel, Vancouver, BC
"Jan Carley is a woman with vision, creativity and drive. She coached me on how I could bring my best leadership to rehearsal each week, and how I could most effectively inspire the chorus to achieve their own personal best performance on the risers. I was shocked and amazed at the results! Without Jan, Lions Gate Chorus would not be where we are today."

Sandy Marron, Master 700 Director, Lions Gate Chorus, 2014 International 5th Place Medalists
"Jan Carley's coaching not only helped me on a very practical level with a career transition but the sessions also sustained me through a time of great change and kept me moving forward. Jan's support allowed me to embrace the chaos, celebrate the possibilities, realize my goals and accept the here and now. She's an incredibly powerful listener, insightful, and a lot of fun too!"

Aletha Humphreys
"I asked her to help me light new pathways as a director, and in the process she has helped me find new pathways for life. She's an excellent leadership coach."

Julie Starr, Master Director, Bay Area Showcase Chorus
"With her deliberate and insightful questions, Jan helped me map out my next steps as I contemplated what was coming next in my career, and took me from a place of unspoken fears and a bit of desperation to a place of hope and possibility. Transition went from being a scary thought to a world to explore - with intention!"

Fran Watters, Director, Faculty Relations, University of British Columbia
"Jan was so creative in getting me to think differently about a couple of basic issues, that I was really impressed. She was supportive, but challenging, and lively and fun to talk with. I'm hooked on coaching!"

Jennifer Belcher, former US elected state leader
"Jan Carley's coaching gave me the confidence and tools to make a big life transition, and helped put me in a place where I am happy, challenged and right where I belong. Her insight, focus and ability to mirror back specific aspects of me that we explored during our sessions really helped me see that my potential is only limited by my imagination."

Dave Whittier, Manager, City of Vancouver Tactical Training Centre
"Jan has helped me to make one of the biggest transitions in my life. She is fully engaged, adaptive, funny and an awesome listener. She believes in me sometimes more than I believe in myself."

Michelle Sharp, Founder, Edge Consulting Ltd.
"Jan Carley is a talented, innovative, passionate and creative woman who possesses the unique ability to motivate and inspire those who have the privilege of working with her."

Ryan Heller, Master 700 Director, Pride of Portland Chorus, 2013 8th Place International Medalists
"Jan Carley is an inspirational coach who asks the right questions and helps me to explore my fears and overcome them. I look forward to my sessions with her...."

Nancy Mudford, CEO, Spa Boutique
"My coaching experience has gone beyond my expectations. I have grown personally and professionally with Jan...My 2014 will be richer because of coaching - can't wait!"

Christina Temperante, CEO/Partner, Volkart May
"Jan helped me open up my thinking, explode some myths and "get out of the quicksand" I was mentally mired in. The regular coaching cadence we established made me accountable to keep moving forward-something I wasn't able to do on my own. Having coach Jan in my corner...has been invaluable for me."

Patti Tironi, Director, Internal Communications, Ingersoll Rand
"Working with Jan has enabled me to achieve personal and professional results that were too lofty to even dream about previously. Working with her is a "must have", not a "nice to have", in my business plan and strategy."

Bruce McLeod, Vice-President, Human Resources, Bioniche Life Science
The Smart Way To Find A Coach

1 Describe Your Goals

2 Get Matched

3 Free Consultations
Find My Ideal Coach Now