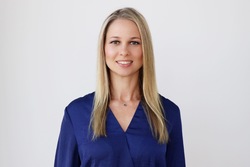 Jan Yuhas

Chicago, Illinois
Life Coach, Relationship Coach, Entrepreneurship Coach
MA, MFT
I coach driven women and men in cultivating a fulfilling lifestyle, while balancing their career and relationship goals, personally and professionally.
About Me
With a Masters in Marriage and Family Therapy and Certified in Professional Life Coaching and Conflict Resolution, helping my clients is more than just what meets the eye. I dive deep and uncover the very essence of how you are unique and create a strategic plan to overcome your struggles in order to reach your goals. I specialize in setting boundaries, owning your self-worth, lifestyle balance and transitions, and cultivating healthy relationship(s). Your success and happiness is my goal.
Some of the struggles my clients face are:
*lack of healthy relationships
*low self-esteem and self-worth
*a lack of lifestyle balance
*inability to prioritize their needs
*unhealthy lifestyle choices
*career stress and conflict
*inability to set boundaries
*life transitions
*childhood trauma
*relationship/family discord
*entrepreneurial stressors
I help clients reach their goals through:
*mindset exercises
*defining their relationship values and operating from them
*establishing boundaries to get their needs met
*building self-worth and confidence
*minimizing discord and conflict
*constructive communication
*establish self-care regimen
*leadership skills
*emotional intelligence
*building connections
*feeling respected and valued
*minimize stress
I truly look forward to being your coach and helping you reach your goals!
Reviews
3 reviews (5.0)
I've been working with Jan for a bit now and my entire life has transformed. I've moved to a new city being unsure about what I wanted to do for a career. She helped me apply for jobs that fit my personality and walked me through how to answer difficult interview questions. I have successfully been at my job for 6 months now and have even gotten a raise. And, better yet I'm in the best relationship I've ever been in with a great partner. I finally have learned how to voice my needs without feeling emotional or needy. I cannot thank Jan enough for how much she has helped me.

Jessie
I have always struggled with connecting with guys, therefore putting my career first in my life. It's not that I didn't want a relationship, but I was tired of facing rejection. I reached out to Jan for coaching because I knew there had to be something I was missing in dating. I can't tell you how much my life has changed since I started working with her. Not only have I found a great guy who gets me, but she also puts you at ease when you are frustrated and want to give up. I will continue to work with her for all my life stressors and relationship issues.

Elle
Being someone that typically is not in a relationship, but wanted one, I found through coaching with Jan on how to make my life work with a relationship. I live a high paced and high-stress lifestyle due to work and the constant mental stress it puts on me made it diffcult to have a partner. Jan was able to help me work through my fears around commitment and find the balance I was looking for in my life. I've honestly never been happier with my life. I definitely recommend her.

Connor