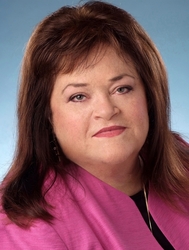 Jane Lowenstein

Philadelphia, Pennsylvania
Executive Coach, Career Coach, Leadership Coach
BA, MS, ICF aligned, MSW, job search, impact and confidence, leadership, career performance, relationships, conflict, 25 years experience as a coach.
I help my clients develop their best career performance, find their most fulfilling job, conduct an effective job search and get great results. Call me and let's talk.
About Me
You hire a coach to get results you would not accomplish on your own. You may need focus, clarity, an objective sounding board for new ideas, support, a plan that delineates action steps, confidence, feedback, or sometimes being held to your word. I enable this transformation, behavioral change, attitude adjustment, performance enhancement or self-awareness. Our work may involve recognizing, eliminating or moving through barriers or self-limiting beliefs; gaining a greater consciousness of your impact, communication style, behavioral style, & how behaviors and attitudes affect others; or clarifying expectations & assumptions and defining roles & responsibilities.
It can be frustrating & scary to deal with change that travels at break neck speed. If you experience fear, frustration or embarrassment, you may not be comfortable playing well with others. You may become afraid to make decisions & deny or refuse accountability. You could wish to withdraw or feel you must show your power. My job as a coach is to cause you to stretch beyond what you think are your capabilities, to try new things, & to become motivated to achieve what your organization needs of you. We do this through listening, pointed questioning, brainstorming possible approaches, offering and hearing objective opinions, & advising in private. You get to learn, practice and apply what you're learning and what you choose to take on. There is always choice.
I have over 25 years experience as a coach. My clients have described me as a perceptive and insightful coach who produces exceptional results. I am certified in a number of assessments, and have taught career counseling and development at Drexel University. I have a background in psychology, career and leadership development, and human behavior at work.
Some of my coaching topics are correcting performance, behavior & attitude, changing career direction, better leveraging of time, resources & energy, improving relationships, & balance.
Reviews
7 reviews (5.0)
I have known Jane for over ten years. We have worked together mentoring high potential women in WOMEN Unlimited, a yearlong development program over that period. I have also engaged Jane to coach mid-level and senior executives in leadership and in internal job searches during major reorganizations. In each of these roles, Jane was instrumental in assisting the person to become more self-aware and to reach identified goals. Having priced a number of coaching alternatives, I can attest that the value Jane brings comes at a reasonable cost. She is goal-oriented for the assignment and focused on bringing the person to the point of improvement and self-sufficiency to conclude the assignment. She effectively consults with the individual's superior and other colleagues as needed. Jane is to the point, asking questions that need to be asked and contracting with the coachee the next steps and specifics to develop accountability regarding his or herself. Jane's expertise is valuable to individuals seeking new roles. I have used her services personally and observed others working with her as well, especially in corporate reorganizations involving individuals who may not have competitively interviewed for positions in a long time. Jan's acumen on resume development, interview preparation, networking and related areas is on point and led to successful outcomes for the individual. I am confident to say that Jane is worthy of trust, insightful and a great value as an executive coach.

Ruth, HR Director, East Coast US
As a business owner, I often found myself so busy putting out fires that I was ineffective in producing the kinds of results I knew were possible. Jane Lowenstein coached me to explore the gap between how things were and the future I'd envisioned in our mission statement. Jane helped me discover what was missing in my leadership and what was needed to transform the dynamics of my staff and create team, and also develop leaders among them. The result - efficiency, effectiveness, and enthusiasm in the office that turned my company around immediately. I'm happy to know Jane Lowenstein, and I'm a better leader because of her.

Cate, Business Owner, Exton, PA
Jane is a caring and compassionate professional who asks the probing questions in a non-threatening way. She helped me to work through a tough spot in my career at a time when I was questioning my next steps. She has the rare ability to see through the tangle of complex thought processes that can become obstacles when trying to make career decisions.

Stephanie, Client Services Coordinator at Meals on Wheels
Knowledge & depth of our Coach was outstanding which contributed to quality guidance on self-skills assessment. Skills assessment - The Coach helped individuals to develop stronger influencing skills using Myers-Briggs personality models. The Coach possessed a keen knowledge of situational leadership and provided individual feedback on opportunities to utilize this skill in the GSK service readiness meetings and workshops.

Lou, Manager, Systems Integration, GlaxoSmithKline
Her coaching skills provide real value to the programmes as participants begin to believe they can find creative solutions to formerly insurmountable challenges. She is smart and talented with a great deal of experience. She makes complex information practical and, therefore, usable. Her wisdom, perception and critical insights support her ability to gently dig deeper, so that managers really learn the what's and why's of improving the performance of employees. She is an expert in her field and an asset to any individual or organisation requiring a creative, discerning perspective. Jane's style is exemplary. What distinguishes Jane from other coaches is her uncompromising commitment to creating breakthroughs in performance and effectiveness for her clients.

Elaine, Principal Consultant, ASK Europe Plc
Thank you for your guidance. It enabled me to see how my attitude and behavior were impeding my relationships with my peers. Now I can say from my heart and learnings with you .One Team One Goal. Our coaching led directly to my promotion.

David, Regional Manager, Citizens Bank
Jane is an experienced coach, who listens well and asks perceptive questions. I like her no-nonsense, very straight forward and focused approach. She is well versed in coaching methods and work published by others concerning the type of issues my employee presented. Her style and capability allowed her to make an impact on my direct report. We were grateful to see that the individual she coached made great progress (i.e., mission accomplished).

Amirtha, MD, CPI, VP Head of US Clinical Research Unit, Sanofi Aventis