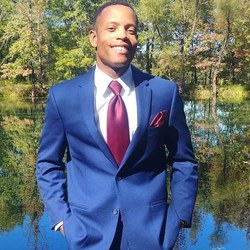 Janero Washington

Colorado Springs, Colorado
Life Coach, Spirituality Coach, Career Coach
Life Coach Certification
Are you confused about what your next move in life should be? I coach individuals in guiding the internal compass to realign with the path of your untapped potential!
About Me
Hello! I am Janero, a retired U.S. Marine who enjoys inspiring and uplifting the spirits of anyone open to receive! I specialize in Mindset Coaching, a way to reignite your inner flame by breaking down old beliefs and circumstances that no longer serve where you are in life while acknowledging your passions/goals and putting those first! One thought has never left my side, which is, I feel as if I am the student when it comes to coaching or mentoring because I learn so much from the interactions and experience. To be a life learner is a journey worth taking, so if this sounds like YOU, then I'd love to coach and learn from you simultaneously!
Reviews
Janero doesn't have any reviews yet.