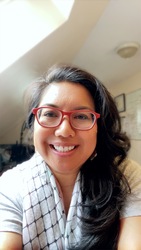 Janet Johnson MBA

West Hartford, Connecticut
Business Coach, Money and Finance Coach, Entrepreneurship Coach
BS/MBA Business, Lean Tools, Sacred Money Archetypes®, Money Breakthrough® Business Coach
My ideal clients are experienced business owners who need to increase sales and decrease expenses. They want to improve profitability and achieve rapid growth this calendar year.
About Me
I know how hard it is to run your own business. My family had a factory from 1991 to 2009. I worked as the bookkeeper/office person until 2000, and then from 2001 on, I served as the vice president. There are so many things that can go wrong, and growing sales and managing the day-to-day are often are two of the most confusing parts. I get it. I've had countless clients since 2010 when I did my State of Connecticut and SBA work. We've all been in the same boat, and I've seen it all.

You might not know where to start looking for problems. I didn't know at first either! I wish I had someone show me step-by-step, like how I help my clients. That's why I want to help you by showing you how to analyze your financials and flex your sales process, so you'll save time and money!
I'm not a manifestation coach who pokes at your pain points. As you progress and achieve extraordinary results, I'll boost you up. And, I'll highlight these facts: First, be confident. Second, you know what you're doing and doing great!
What sets me apart from other coaches is that I have over 25 years of small business experience. Over the years, I've cultivated a solid network of professionals who are there to support your success too. I'm there with you 100% when you're overwhelmed or in distress. I'll talk you down and guide you to the next right decision that works best for you.
When we work together, I'll show you precisely what numbers mean - no more guesswork or stress about whether or not something's going well with your business. And if there's an issue that needs fixing, we'll find it together so that when we're done working on our plan of action, everything will be running smoothly again! We'll make sure every penny counts toward growing your company instead of sinking it into debt.
Would you like to connect? Apply for a complimentary consultation. I'll also review your P&L statement to find a profit-boosting strategy you can implement today.
I look forward to talking!
Reviews
Janet doesn't have any reviews yet.