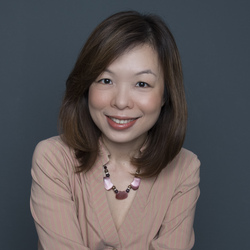 Business Coach, Entrepreneurship Coach, Life Coach
MS, Certified in Conversational Intelligence® Coaching, MSc in I-O Psychology
If you are a business owner/entrepreneur hugely impacted by the pandemic, and wanting a coach to work with you on career makeover or new business pivot - reach out now! (Do leave your contact details)
About Me
I am an entrepreneur, researcher, business psychologist and ex-corporate business development professional.
I focus on empowering people in business, helping them find success through coaching psychology and business strategies.
The 3 areas of coaching I offer include:
1) Life coaching
When we are unsure of where we go, what we want in life, we are pretty much confused, indecisive and ineffective in everything we do.
My C.H.A.N.G.E. program is a 3-month process that helps you identify the genius in you, your desired direction and put together a plan towards that destination.
C.H.A.N.G.E. can be applied to Career Makeover or Entrepreneurship planning, helping you redesign your career and entrepreneurial life.
If you are a budding entrepreneur by passion or because of circumstance due to the current economic crisis, this is what you MUST start with.
If you are already on your entrepreneurial journey, YOU NEED LIFE COACHING because the life of an entrepreneur is one of the toughest I know!
2) Business / Entrepreneur Coaching
You are the owner and co-founder of a business in a growth or scaling phase. You have never been in the corporate and could really use some structure and strategy facilitation.
This could be 1:1 or group/team coaching. With nearly 20 years in multinational enterprise, I can help you with systems and business processes. As a business psychologist, I am educated in optimising people in organisation.
3) Performance Coaching
Performance issue typically is a wellness issue that combines our state of mind, heart and body - Individually or as a team. Let's start with a really good chat to understand where you are coming from - whether it is therapy or coaching you need.
There is no one method to elevating performance. We may need to start with Life Coaching; work on limiting beliefs and self sabotaging mindset; your lifestyle then Career Makeover or Business Coaching
Stop Thinking, Start Acting.
Reviews
2 reviews (5.0)
Before I decided to work with Janet as my coach, I was in a rough patch in my career. In an entirely new work location and in a senior leadership role, I was uncertain, insecure, and was lost on what I was striving to work for. Which led me to my first coaching experience ever. Janet had exceeded my expectations of what a coach can be and do. Her program is well structured, but her sessions provided a great deal of conversations that led to self discovery. Janet always was open and honest. Never brutal, but the honesty one needs from a coach in order to think differently and be better. Over a month later, I am clear on what will go in my plan for what's next for me in my life and career, while also expectant that life always has hurdles that may come my way. Thank you Janet for this amazing journey.

Elisa, Regional Group Account Director, New York
Before I started working with Janet, I had assumed that I knew my career goals and how to achieve them. Fortunately for me, Janet was able to guide me and provide me with a clearer path on how to exactly discover my path towards success. Through her coaching, I was able to lay down my priorities, not only in my career but in my personal life, in the process discovering my source of motivation, and also successful converting any weaknesses into strengths. I have established how monetary concerns drive me, especially my focus in ensuring that as a sole breadwinner, I am able to provide for my family without compromising on my relation with my family including my wife and mum. With Janet's guidance, I will channel my resources towards achieving my goals in an effective manner.

Kenneth Tan, General Manager, Singapore