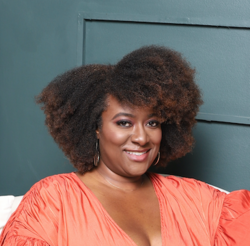 Janet Williams MD

Los Angeles, California
Health and Fitness Coach, Relationship Coach, Life Coach
MD, Fellow of the American College of Obstetrics and Gynecology, Certified Professional Life Coach, Certified Hypnosis Professional
Are you a smart, successful woman over 40 suffering w body & libido changes? Has your intimate life taken a hit? I help clients love their body, ignite sensuality & get intimate with total confidence.
About Me
Navigating your sex life over 40 is a trip. Changes happening in your body, mood, & emotions are hard to handle & your doctor is too busy to really listen, understand your background & help you find the solid solutions you truly need.
Hot flashes, intimate dryness, bladder, mood & sleep problems are exhausting. Care demands, family dynamics, & relationship stress get in the way of your much needed self-care. It's been weeks, months or even years since you've experienced the pleasure you hope to have again. Or maybe your intimate experience has always been lackluster & you've lost faith in the possibility of a satisfying sensual life.
You're long overdue for a change. The good news is you don't have to settle for "meh" sex anymore! It's time to transform your life & discovered confident pleasure. You have the power to reboot your intimate life, activate your sensual glow & get back to enjoying the intense gratification you deserve.
Dr. Williams is a medical doctor & intimate life coach helping women revive intimate confidence & discover true pleasure. She is a licensed physician & surgeon, board certified in Ob/Gyn & has been helping women find solutions to intimate health concerns for over 20 years. She is the author of the Amazon #1 Best Selling book: Why Don't I Like Sex Anymore?
After a tough fertility journey in her 40's she faced struggles in her intimate life & battled with her own self worth. She used her holistic integrated program that blends modern medicine with soulful, heart led practices to turned things around. She discovered authentic self-love and an electrifying intimate confidence unlike any she had previously known.
Every woman, regardless of age, race, shape or belief system, deserves power over her body, the right to express herself sexually & the ability to dictate her own brand of pleasure. Dr Williams is dedicated to helping you overcome negative changes, treasure your natural magnificence & enjoy phenomenal confident pleasure.
Reviews
2 reviews (5.0)
Before I started working with Dr. Janet I was out of touch with my sexuality and my sexual needs. I had recently become sexually intimate with a partner after 27 years of abstinence but despite our best efforts we physically could not have intercourse. I wanted to really understand what was going on with my body and I was hesitant and uneasy about expressing my needs to my partner. After 3 months of working with Dr. Janet I truly understand my body and have a newfound confidence. She helped me to identify and clear intimacy blocks as well as find and use the tools and techniques I needed to reach my intimate goals. My partner and I are now enjoying intercourse."

Lynne C., age 72, Retired Project Manager, Northern California
Before I started coaching with Dr Janet, I thought that I was the only one having challenges with my sexuality, and more specifically, achieving an orgasm. Working with Dr. Janet, I learned a tremendous amount of information about my physiology, and also learned that many women face the same challenges; that I was not alone. Since starting her program Ive become more sexually active, Im practicing self-care and I have learned specific tools that are helping me overcome my issues. Dr. Janet is objective, approachable, professional and fun to work with. I highly recommend her coaching!

Wangari, 44, Consultant, Kenya