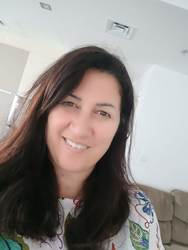 Janine Gemmell

Dubai, Dubai
Life Coach, Career Coach
New Zealand Life Coaching Institute
As a Self Discovery Life & Career Coach, are you at a crossroads, feeling lost or confused? I can help you to find clarity, whether it's looking for a new job, or taking a new direction in your life.
About Me
Hi, my name is Janine, I am a certified Self Discovery Life Coach, Firstly I want to thank you and well done in reaching out. The first step is always the hardest, but I am here to support you and walk you through your concerns. "Are you overwhelmed, confused, or feeling lost? Are you seeking more clarity, direction, or fulfillment in your career or life?
In 2016, I was a busy working mum, I lived in Dubai and worked hard for 8 years to finally get my dream job promotion. My family was set up and we were thriving financially. Five years later, I was burnt out, stressed and I felt I was losing sight of my career and life in general. I started to question everything in my life, my career, my marriage, myself, what was I doing and why was I so miserable?
I remember looking in the mirror one day, feeling overwhelmed with my life, I felt like I was existing, going through the motions, not really challenged in my role. Something was missing deep inside of me??? I felt very lost, and my confidence faded. Feeling vulnerable and confused, I returned to my home country, to seek support from my family.
Through adversity I spiraled, however, a year later, the light began to shine again. Through Transformational Coaching, I found my purpose and passion again. I realized then, my passion is coaching!!! Now my mission is to help you.
I am happy to discuss, your concerns, so let's work out a solution for you. My Self Discovery Life Coaching Program has so far been very successful. Below please read what others have to say about their experience.
Let's connect
Janine
Reviews
7 reviews (4.86)
Janine has this personality which breaks the ice and by asking questions she helps you to discover your skills and realize which is your dream job. She worked with me to make my CV and explained me anything should I know for the upcoming interviews. Janine is approachable and keeps in touch with you even after the session finishes. I highly recommend Janine.

Spyridoula
Janine encouraged me to embrace my full potential and I walked away from our meeting feeling more confident. Janine assisted with CV content and restructuring, by exploring exactly who I am and tried to integrate my traits within the CV. Janine gave me useful tips for linkedin and how to structure the perfect cover letter.

Rachael Kay
It was an absolute pleasure having a 1:1 coaching morning with Janine. Her positive energy and vibe were apparent from the moment we met. Being faced with an abrupt change in career was something I had been worrying about. Janine was patient and understanding, showed genuine interest and openly listened to my concerns. She was able to take me through a journey of self-discovery giving me confidence in understanding who I am and what I have to offer, recognizing my own skillset and setting me up for success working on my resumé content and presentation. She did a fabulous job at pointing me in a positive direction towards a shift in career and personal development. Thanks Janine!

Jon
Thank you Janine for such a wonderful and inspiring day! It was so effective and you helped me to see again all of the things I have achieved in my life and career, and also my strengths and talents. During this challenging time it is so important to surround ourselves with positive, strong, brave and intuitive people. You are a beautiful person who is truly gifted in the art of giving. Your openness and honesty is refreshing and I look forward to our next session.

Ilana Paull
The coaching session with Janine was highly insightful . I needed direction regarding focusing my job search and re-structuring my CV so as to better promote my skill-set . I previously had two CVs done . However, they didnt seem to be fully capturing my skillset and selling points . However, speaking with Janine, she offered a number of ideas and suggestions regarding how to more effectively describe my key skills so that they can be picked up by the Applicant Tracking System . Janine also offered a three month plan regarding what to aim for and how to organize myself in the job market . After speaking with Janine , I felt a lot more confident regarding organizing my LinkedIn profile and concerning the next step to take job wise and career wise .

Sharifa
Janine has taken my overwhelmed mind and turned it into a strategic power house. I am managing to not only complete projects but plan into the future. I have found the direction I knew I needed, with Janines help. Working on my own, it has been so valuable having a person to reassure, to bounce off, and ask me the questions to make me really think. I was fairly reluctant to take on a coach, but I am so pleased I gave it a go, I have been so much more productive and I am starting to see the financial rewards.

Sally Hewerdine
After 15 years of service with a large middle east airline, I was out of step which direction to go. Janine has provided me with the support that I needed to get back on that winning path. She has opened my eyes to the skills I have attained over the years, skills I never really sat down to think about. Am I better for having gone through this experience with Janine??? YES, a massive YES and I believe I will be in a far better position than if didn't do this. So much so, I have my wife and friends reading to take this experience with Janine.

Geoffrey Tolo