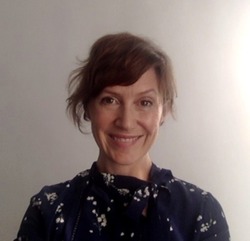 Janine Hopkinson

Montreal, Quebec
Career Coach, Entrepreneurship Coach, Leadership Coach
MA, Integral Master Coach
I help creative leaders at mid-career redefine their relationship to work, their value and their growth. I coach them to develop new capacities, articulate their vision and define a new path forward.
About Me
I am an independent Master coach, consultant, and solopreneur.
Bilingue, j'offre également mes services à une clientèle francophone.
After a 20-year career as a creative director in global advertising agencies, I founded Métier Coaching + Culture to continue to serve creative service professionals by accompanying individuals and their workplaces through transformations great and small.
My mission is to help them move through life's inevitable periods of change and uncertainty with a sense of grace and clarity that is uniquely their own. To that end, I focus much of my work on mid-career and its unique challenges (hello all you forty-somethings!)
I use a compassionate, integrative approach that takes practical and deeply meaningful considerations into account. I will help you define a new way of being for the next chapter and build the capacities needed to support this new way.
I am a certified Integral Master Coach (a tm of Integral Coaching Canada) with over 200 hours of supervised training and guided practice behind me. I am also a certified Yoga instructor with 500 hours of training.
Passionate about the impact practice-based development has, I balance my coaching work with daily yoga and meditation practices, and read a ton of development books so my clients don't have to.
Reviews
2 reviews (5.0)
Janine Hopkinson is a game changer. As a professional coach, she brings a disciplined approach to the process but layers in empathy, great listening skills and a real desire to help people. My interactions with her set me up for future success and many of the principles we discuss still serve me today."

Julia, VP Strategy, Montreal
With an approach that was sensitive, creative and attentive, Janine offered me practices that addressed my challenges and concerns. Her coaching was clear and simple, and it helped me reexamine old beliefs and get closer to my true values.

Emilie, Arts Director, Montreal