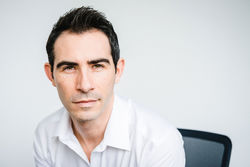 Jarett Metcalfe

Winnipeg, Manitoba
Performance Coach, Entrepreneurship Coach, Executive Coach
Proctor & Gallagher Consultant, Registered Therapeutic Counsellor (RTC), Counselling Hypnotherapist (CH), Rapid Transformational Therapist (RTT)
I help ambitious Entrepreneurs, Executives, Directors, Managers, and Team Leaders become extraordinary high performers so they can achieve the level of growth, results and success they truly want.
About Me
Anyone can succeed when things are easy; few can succeed when they are hard.
You wouldn't be here now if you didn't want far greater performance, growth, and success than you're currently achieving, but something is blocking you and holding you back.
With 16 years of experience coaching and leading high-performance teams (Electronic Arts/video game industry) with 500+ clients served. My approach is to help you identify the root causes of your performance, growth, achievement, and success blockers and work through them successfully by developing a high-performance success-causing mindset along with acquiring the necessary growth, achievement, and success principles, tools, methods, and readiness you need to take on far greater responsibility and confidently work through even the most difficult challenges with ease.
The reason why you're struggling or stuck is simple…
Your levels of performance, growth, achievement, and success are "limited" by your individual "breaking points" and what you can "confidently successfully handle". Many of these limits are in your mind, and can only be changed by changing your mind, updating your knowledge and skills, and changing how you work through the difficult challenges you face in your work and personal life.
What's the goal when you work with me?
The goal when you work with me is to make challenges (problems, goals, tasks, responsibilities, and circumstances) that are difficult for you now far easier for you to face and work through successfully >> not because the challenges themselves have changed, but because you have. When you have completed your inner transformation, you will be truly ready and able to perform, grow, achieve, and succeed on a level you've never dreamed possible before.
How do I know if I'm in my optimal growth zone or not?"
What makes my approach different and effective?
Why can I help you where others have failed?
What are my credentials?
Please go to my website to find out these answers.
Reviews
Working with Jarett has been one of the best decisions I've made - both for my professional and personal life. He is brilliant, has a wide range of counseling and coaching tools to draw on, and the wisdom to hone in on the root of an issue quickly to address it. In our ongoing personal work together, he has helped me navigate mindset, beliefs, grief and reconnect to my true self. This has had a measurable impact on the quality of my relationships and personal wellbeing. In my professional work, his coaching has helped me create a strong foundation for my business and think practically and effectively about growth. He is generous with his time, personally invested in my success, and is both funny and compassionate - which has made working with him a lot of fun! Don't get me wrong - he makes me work hard and holds me accountable - but isn't that what you would want from a true and meaningful coaching partner? I can't recommend Jarett enough - working with him will be life-changing.

P. Pal