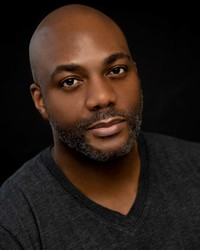 Jay Baker

Woodbridge, Virginia
Life Coach, Performance Coach, Relationship Coach
D.Min., CA, CAMS-I, CCM, CDP
Do you suffer from limiting beliefs, fear, or negative thoughts? I help you overcome them by applying proven techniques that eliminate your root problems so you can achieve life changing breakthroughs
About Me
Are you looking to find and live your best life but, for some reason, feel stuck? Do you dream of achieving your goals but just have problems sticking to the plan? Do you have a knack for procrastination when it comes to pursuing opportunities that could change your life for the better? Or better yet, are you overcome with fear, a fear of failure that prevents you from starting to complete your tasks or goals? If this sounds like you, I have good news. There is hope, but more than that, there is a solution to what you are going through.
Hi, my name is Jay Baker, your new Life Coach. I have been where you are, and I understand what you are going through. You want confidence. You want happiness. You want to feel like you are making progress and achieving the things that matter the most to you. With my years of training and coaching, I can offer you the ability to find life-changing breakthroughs so you can begin to live in the sunshine of your very best life. My signature one-on-one, 8-week program, "Empowerment through Execution," will enable you to identify the root-cause problems that are keeping you in the prison of your own life. Allow me to be your guide to the life that you deserve, so you can walk in your purpose on the road toward fulfilling your destiny. 
I am the founder of Aurora Life Solutions and Consulting, LLC. With more than 25 years of leadership, executive experience, and innovative thinking, I have been a guiding force in the realm of life coaching, with an emphasis on empowering my clients to take control of their lives. My focus on personal development sets conditions for holistic growth, thereby motivating you to pursue your passion and live life with purpose. I am here to meet you at your point of need. Let me be your lifeline.
Reviews
3 reviews (5.0)
It was okay. No! It was an amazing experience working with Jay! Eight weeks is all it took to help me to see myself. Jay has a way with giving a perspective on a situation that is inspiring to say the least. I was referred to him by a friend who thinks that I am too hard on myself. After a few sessions with Jay, I found out I was living with limiting beliefs that have kept me from going after the things I really want in life. Jay showed me that though I might be a hard worker, and good at what I do; I am operating in my comfort zone. When dreamy opportunities stare me in my face, I work even harder to stay in my comfort zone, vice taking a leap of faith to go after what I want. Just that nugget of insight gave me the will to act on the things I've always wanted to achieve. Jay helped me to flip my switch!

Thomas W., Richmond, VA/Deputy Director, Emergency Management Directorate
Here's the thing, I wasn't even looking for coaching. My wife was the one who first worked with Jay to help her address her limiting beliefs as she prepared to acquire a business. After seeing how her perspectives changed about ideas she used to be so wedded to, I knew this guy was on to something that really helped people. So, I decided to work with him. One of the best decisions I've made. Jay helped me to see my pattern of established behaviors, and how they were holding me back from taking leaps of faith that would dramatically change my (our) life. The investment in myself was truly worth every penny.

Brian W., Fayetteville, NC/Engineer
Jay Baker helped me "flip my switch". His program of the same name gave me a self-awareness I had not previously exercised. I was just going about my day in, day out life and did not stop to consider where my life was headed. Jay helped me visualize the life I wanted. He coached me on taking action to achieve my goals. I now have the motivation to go after all the things I've dreamed of achieving.

Monica P., Richmond, VA/ Nurse Practitioner