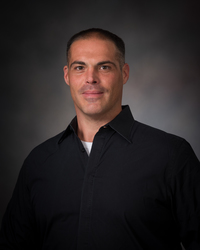 Jason Robinson

Lexington, Kentucky
Life Coach, Entrepreneurship Coach, Business Coach
I coach entrepreneurs who are looking for support during times of transition, and individuals in long term recovery from alcohol or substance use who may be seeking additional resources.
About Me
My name is Jason, and I look forward to walking with you to unlock the full potential of your life through our interactions. My passion is helping others to overcome obstacles and establish healthy habits.
My own journey towards wholeness began in 2007 after many years trying to navigate addictions, unhealthy relationships, and unfulfilling jobs. I understand the feelings of being stuck and hopeless, and I draw on these experiences to help others. I typically thrive in coaching others in long term recovery and entrepreneurs.
As a person in long term recovery, I understand the complexities and challenges that come with getting back on your feet after extended periods of struggle. Finding balance between recovery, work, family, and other obligations can be overwhelming, and I am here to provide support and guidance when needed.
As a small business owner and entrepreneur, I understand the additional challenges faced when stepping outside of your comfort zone into a new world where it often feels like the weight of the world is on your shoulders. If you are feeling lost, afraid, or uncertain about leaving your comfort zone and following your passion into the unknown, I would be honored to walk with you along that path. Many of us make that choice with life-changing results and new found freedom.
My experiences with trusted guides and working with others, has motivated me to turn my passion into a full-time career. If you have any questions about my methods, or would like to schedule a consultation, please get in touch today.
Reviews
Jason doesn't have any reviews yet.