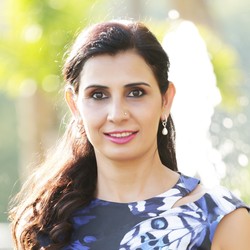 Life Coach, Relationship Coach, Executive Coach
MBA, Thinking Into Results Coaching, Evolutionary Coaching - Values and Consciousness
Working with individuals looking for holistic success - A deep desire to be, do and have more in your personal and professional lives, and living in alignment with your values and authentic self.
About Me
Are you looking to develop Self-awareness?
Do you want more from life but feel stuck or empty?
Do you have recurring patterns in life that you are not sure how to manage - relationships, career?
Are you looking for a deeper purpose and calling in life?
Do you want to delve into Authenticity and Vulnerability?
Do you want to evolve in consciousness?
We have grown up to believe that we should not want too much, but the truth is that the drive to grow and want more, is innate in us. Whenever we feel stuck or dissatisfied,it's a calling to take action and make a change - so we can live a life that is truly fulfilling with meaningful work, financial abundance as well as happy and healthy personal relationships.
As a Transformation Coach, I will assist your easy movement from the conditioned self to authentic self, bringing greater internal cohesion.
My own transformation journey started in my early thirties, Two existential questions plagued my mind
1. Who am I? (Beyond the roles that I play in this life)
and
2. What is my purpose for being here? (The larger purpose)
The search for answers to those questions led me to a long and meaningful period of intense study to better understand the human condition and the role that our thoughts and emotions play in creating our life. The result of that journey was a profound personal transformation and finding that my purpose lay in Coaching others.
I work with you to take you through significant shifts, using intuitive wisdom and a variety of impactful tools, so you can thrive and prosper in life.
My Certifications include:
Certified Coach Certification - ICA
Neurolinguistic Programming Coach
Thinking Into Results Coach
Meridiens Energy Healing
Yoga and Meditation
I have a significant amount of business experience, having spent more than fifteen years in Marketing and Business Development roles, working in both local and regional capacities. I have a Masters in English Literature and an MBA from INSEAD
Reviews
7 reviews (5.0)
"Working with Jasrin was a lot more than I expected. It was both fun and challenging. She really helped me understand myself better – what my values and strengths were, and how to use those in my role as a leader, and inspire others along as well. All that confusion in my head about whether I was in the right role, or meant to be a leader just faded away as the light of clarity shone through . The values driven approach gave me a solid structure to work with, to be used as a guide post for strategic thinking and dealing with challenging situations, managing both myself and my team. I highly recommend Jasrin as a Coach, for executives and leaders and wish her much success in her endeavors."

Team Head, Cognito Schools, Singapore
"Jasrin is many things bundled into one, part strategist, part thought provoker, and part cheerleader, from the beginning, she really made me think about what it was I wanted, structuring my goals in a way that I'd never thought of before. She helped me focus on things that really mattered, by bringing out a clarity of purpose and desire that is often hard to achieve on your own. The fortnightly sessions that provide a lot of positive reinforcement, also reignited a dwindling self-belief, confidence and hunger that inspired me to view things holistically and with gratitude. If you are looking to know your true potential, look no further than Jasrin."

Prashanti Malisetti, Founder and CEO – Pixel Pictures
"Transitions can be hard. Inertia. Fear. Comfort with the present. Jasrin provided me a systematic, values-based approach to engaging with the question of my future. A hard look at my values and the need to build a purposeful life on them. A far more satisfying way to think about measuring success. Time with Jasrin is inspiring and emotional and inevitably forces you to grapple with how to become a leader who is focused on their higher self and on a lifetime of purposeful growth."

Managing Director, APAC for large MNC
Jasrin Singh is a healer and a Coach, a guide for illuminating your life's path. Through working with her I've experienced a healing touch and a masterful wisdom for addressing life's ultimate questions: what is my purpose and how do I work towards it successfully? She has taken the journey herself and is a guide for those seeking their deeper spiritual path within life's swirl of abundance. There IS a method for change and deep healing; Jasrin SIngh has been my teacher and mentor in this life endeavour.

Mark Muszynski, Legal Counsel, Toronto, Canada
I did "Thinking Into Results" coaching program with Jasrin. The program itself is fantastic and a game changer, but the value that Jasrin added as the facilitator of the program cannot be overstated. As a coach, Jasrin made ALL the difference to ensure that I get the best of the program through her consistent, persuasive and relentless support and guidance. I am so grateful that I chose to do this Coaching which has made a huge positive change in my life and this would not have been possible without Jasrin as my coach and guide. Thank you Jasrin!

Savina Nettath, IFM Program Lead at GE.
I highly recommend Jasrin as a very skilled and gifted coach. She has a keen sense of intuition and depth of professional experience, which together have provided me valuable transformational insights. Thank you Jasrin for encouraging me to take the TIR coaching program. It has made such a difference to me personally and professionally!

Joanna Barclay, Global Keynote Speaker on Conscious Leadership and Cultural Transformation
Jasrin is a wonderful coach and a great listener. She opens your heart and lets you feel who you really are and what you really want. The most important thing in coaching is to find yourself, and Jasrin is able to guide you going there.

Jun Wang, Founder and CEO, Bei WEM