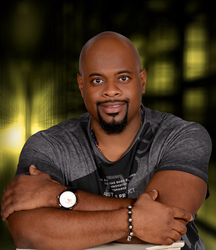 Jay Johnson

Al Ayn, Abu Dhabi
Relationship Coach, Life Coach, Family Coach
M.Ed
I coach women in their mid 30s to mid 50s who want to reconnect with their sensual nature and enjoy an exciting, loving, respectful, fulfilling relationship with someone special.
Details

Al Ayn, Abu Dhabi
Hourly Rate: $120 to $125 US Dollars
Gender: Male
About Me
I was a spokesperson for three Fortune 500 companies before I turned 30. I've won awards as both an educator and a writer. But, I also know how it feels to struggle through tough times in a relationship, through financial turmoil and through the loss of people I love.
I started Jay Johnson Coaching, not because I believe I have all the answers. None of us does. I started down this path because I, like so many people, know how it feels to experience a measure of success in one area of your life, and feel a deep void in some other area. And nobody knows but you.
Great women like my mother and grandmother raised me with the values of love, respect and compassion for women. And along with strong men in my life, like my father, grandfather and uncles, they taught me how wise, honest, clear and loving counsel can transform the worst situations into the greatest opportunities.
Through Jay Johnson Coaching, I offer years of experience in succeeding in the corporate world, in education and through more problems and difficult situations than I can number. But most importantly, coaching gives me the opportunity to share my unique sensibility, manner and compassion to help dissolve the effects of years of hurt, unfulfilled desire and put-off dreams.
Along the way, I've received training in Life Coaching, Neurolinguistic Programming, Hypnotherapy, Meditation and Cognitive Behavioral Therapy for use as tools to help you achieve measurable improvements to your life and to reach your highest goals.
Reviews
5 reviews (5.0)
I can't remember the last time I felt this good. Talking to Jay helped me get back in touch with me again. He's got this way of making you feel so good and so comfortable inside that you really feel like anything is possible. I reached my goal with him. After I had my son and daughter in my 30s, I got really lazy when it came to my dreams and desires. He helped me find a way to be everything I want to be to my family and still accomplish my desire to make my business better, pay more attention to my body, socialize more and just feel amazing inside. My business is doing great, putting myself out there more and making great connections with the right people. I just feel damn good again.

Stacie, Graphic Designer
Thank you Jay Johnson coaching! What I initially scheduled as an exploratory experience turned out to be a great and valuable experience. Sometimes we don't know what we need even though it's right in front of us. It takes an objective, concerned, caring individual to bring it to our attention. Thank you, Jay, for making it clear and giving me the tools I need to follow through.

Lori, Educator
Working with Jay has utterly transformed my life. His coaching skills have helped me take my business to another level. He targeted the major issues I was dealing with internally, especially the ones that stopped me from performing in my business. I am so thankful and grateful to have him as a coach and can't wait to work with him again! Tenisha, New York

Tenisha, Registered Nurse
"In order to reach your full potential in life, your state of mind matters. ?Many things, people or situations can hinder us from reaching our goals, and it can be quite difficult for others to understand. Sadness, depression and dreams deferred are some things I am too familiar with. If you are searching for answers to desires or issues that are haunting you, then a personal coach can be the answer. I was blessed to find that person Jay Johnson. He introduced me to meditation techniques, thought planning and other concepts, so that I could unlock my full potential"

Lorraine, Educator
"Words cannot express what Jay did for me. He definitely is in the right field. This is HIS CALLING. I have no doubt he will be helping millions of people around the world. And for the record, I don't just say things to make folks feel good. What he did for me in such a short time still amazes me." __ Alivia, Al Ain, UAE

Alivia, Educator
The Smart Way To Find A Coach

1 Describe Your Goals

2 Get Matched

3 Free Consultations
Find My Ideal Coach Now