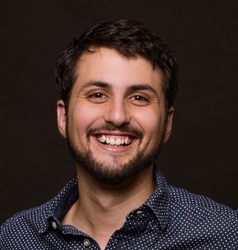 JC Manning

Miami, Florida
Life Coach, Leadership Coach, Performance Coach
I coach young men and women in their 20s and 30s to find their purpose, learn emotional self-mastery, create structure for self accountability and achieve lasting tangible extraordinary results.
About Me
First off, you are amazing, beautiful and complete!
I know that nowadays we find ourselves in very trying times, but I just want to say that this is a safe space to let yourself be heard and if you so choose, to take yourself to new challenging heights.
My coaching philosophy is to HONOR who you are and who you can be. We are all powerful beyond measure and deserve to be happy, prosperous and brilliant.
Before going any further I do want to emphasize that I do not do IN-PERSON coaching. I do ONLINE coaching.
If you choose into a coaching relationship with me as your coach, we will begin by crafting a sensible plan that will both: (1) Help you grow as a person and (2) Challenge you to learn new powerful skills that will lead you to great results.
Structure wise, we are talking WEEKLY one-hour long coaching sessions PLUS homework. The sessions will help us zero in on what needs to be learned or challenged, while the homework will help you put everything we discovered into practice. This combination will lead you to form new healthy habits and broaden your scope of possibilities.
My recommendation is always to commit to the long-haul. The more consistent you are, the better results you'll get.
The beauty of it is that by doing something for fair amount of time and by doing it with multiple repetitions, you will be rewiring the brain and the body to a new normal that comes with its added perks!
PRACTICE. PRACTICE. PRACTICE. will make you PROFICIENT. PROFICIENT. PROFICIENT.
To round it up, a few things about me and my coaching experience:
- I have been a certified ontological life coach since 2013.
- I have studied in multiple other coaching certifications ever since.
- I have also been a facilitator and transformational trainer since 2014, developing leaderships skills in small and large groups and individuals; offering accountability and challenging them to break through their perceived limitations.
Reviews
2 reviews (5.0)
I enjoyed my time with coach JC. He helped me clarify what to focus on first, set specific and measurable goals, and think through some ideas I needed to process. He also helped me solidify my learnings from each session and pushed me to take action. JC, thank you for an excellent coaching experience!

Jed Jurchenko
I worked with JC for nine months and made some incredible progress with him. As my first life coach, I didn't know what to expect but was open-minded. I focused a lot on grounding myself, maintaining consistency, and holding myself to produce tangible results. We focused on those "what ifs" thoughts and channeled them into actual results. We also worked with the body, like doing yoga, and I'm pleased with my progress. I received the physical benefits like stretching and body awareness as well as the mental benefits like being calm, being aware, and being at peace. We made sure to celebrate and acknowledge my achievements, my shortcomings, and my milestones in between, because it is not the destination we seek but rather the transformation within that led me to where I am today. JC's practices are difficult, but the results are substantial and well worth the effort.

William H